Document and paper shredding is a necessary component of business security and the industry is anticipated to double in 2021, with more companies choosing to have office paperwork shredded and recycled, rather than filling a landfill. Wise business plans, a leader in the global business planning industry, is joining with paper shredding and document destruction services in order to map market trends, analyze research and provide an effective avenue to increase revenue through accurate business planning.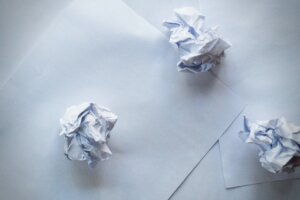 "The average office worker uses over 10,000 sheets of copy paper every year. From financial reports to annual reviews, a lot of paper can end up in waste cans, recycling bins, and eventually the landfill," said Joseph Ferriolo, Director of Wise Business Plans.
"At Wise, we are dedicated to providing document shredding companies with a high-quality paper shredding business plan and services that will guide these clients toward a prosperous future as their industry expands."
Wise Business Plans specializes in professional business plans, custom written by accomplished MBA writers and financial marketers and graphically designed by experts, at an affordable price, to meet the needs of client's just starting out, applying for a business loan, seeking funding from investors, or leasing a new location.
Each paper shredding business plan includes personal and professional financial planning and all are offered at an affordable price.
If are planning to start a paper shredding business, this simple step-by-step startup guide will help you in running a successful paper shredding business.
Mobile Paper Shredding Business Plan
"No one wants their confidential information to fall into the wrong hands, leading to identity theft and possible loss of revenue. Wise strongly supports document destruction and paper shredding business owners.
These important entrepreneurs can depend on Wise Business Plans to handle all of their business planning needs in a highly professional and ethical manner." said Ferriolo.
Wise Business Plans staffed with professional MBA writers, researchers, and financial experts, is a trusted partner for businesses across a broad spectrum of products and services. Our mission is to empower our clients to make the best possible business decisions, boost company performance and facilitate their funding success by laying the groundwork for strong businesses that excite, inspire and retain talented and exceptional employees.