30 Gifts for the Entrepreneurs and New Business Owners
By
Bilal
Last Updated on -
Are you looking for some creative gift ideas for entrepreneurs?
You have some entrepreneurs in your social circle. You want to give them gifts to celebrate their success or a special event.
You want to surprise them with terrific gifts; gifts that help them make a headway in their businesses.
It is difficult to find a gift that your entrepreneur friends will love. But no worries, we have come up with wonderful ideas.
We made separate lists for both male and female entrepreneurs.  Let's make busy entrepreneurs happy with amazing gifts.
Gift Ideas For Male Entrepreneurs
In this first section, we are going to discuss the top gift ideas. We have made four categories. Features, price, and link to buy are added. So, you do not need to do anything. Just pick the gift and order it for your friend. Isn't it easy?
Categories
5 Useful Office Gifts For Entrepreneurs
1. A Whiteboard
A whiteboard is a useful gift that can make entrepreneurs' life easy.  A personal whiteboard will help your entrepreneur friend in his office work. It can make writing ideas, presentations, and brainstorming easy. Let's discuss the features of a whiteboard.
Features
It's easy to hang anywhere.
Write and erase with a duster. No matter how many times you write wrong, just clean it through a duster.
A whiteboard helps write plans, and points, draw ideas, and brainstorm.
You should give a big whiteboard to your entrepreneur friend. It would have enough space to write and expand the ideas.
Consider giving different colorful makers with a whiteboard. Different points, plans, and strategies can be written in different colors.
It is a long-lasting gift.
Price: $126 (35×47 Whiteboard) 
Click here to Buy now 
2. Desk Organizer
Having everything organized increases productivity. How about giving a Desk organizer to your entrepreneur friend? It will help him keep everything arranged.
Features 
Desk Organizer simplifies the task. It makes room for other office stuff. 

Disorganized stuff leaves a bad impact on mental health.  

It does not take up much space. You can put your everyday stuff in a desk organizer. 

Having a Desk organizer in a workplace helps you to clean clutter. 

Having everything organized in a workplace increases productivity. It reduces stress. 

Entrepreneurs can find important files more quickly. 

A desk organizer helps to work more efficiently. It makes an office clean and will give your office a professional look. 
Price: $29. 
Click here to Buy Now 
3. Business Planner 
Entrepreneurs are passionate and hardworking. Businessmen set their goals, and work hard to obtain them. Let's give business planners to such visionary entrepreneurs. 
Features 
A Professional Business Planner helps you to write down your goals. It makes it easy to achieve them. 

A business planner enables You to know what your next step will be. 

You can write about your tasks, appointments, and meetings in a business planner. 

When you write everything, it makes you organized. It encourages you to work according to your schedule. 

You can concentrate on your dreams. A business planer will motivate you to make your dreams true. 
Price: $29. 
4. Laptop Riser
A laptop riser is a unique gift for businessmen. Entrepreneurs work a lot on their laptops. Laptop-risers help them put their laptop wherever they want. 
Features
Laptop risers can boost flexibility and workflow. Businessmen can do their work more comfortably on laptops. 

It is a multi-functional gift. They can put books on the laptop riser, and start reading.

It can perform like a little personal table at home or the office. 

An adjustable Laptop Riser improves the posture. 

Laptop Riser helps to make your laptop cool as it gets hot too quickly. 

Laptop risers are lightweight and easy to move from one place to another. 
Price: $22.49.
5. Coffee Maker
Having a coffee maker in the office will save time for making coffee manually. The hardworking schedule needs something that gives you energy. Strong coffee will make you energetic throughout the day. 
Features 
Make coffee in a couple of minutes at your workspace. 

Everyone loves drinking coffee. It is necessary to have a coffee maker in your office. 

Drinking coffee helps you to get more work done in a short period. 

Having a coffee maker reduces the cost of buying coffee. 

Coffee reduces stress. When you are tired of work, you can have a cup of coffee to get yourself relaxed. 

Coffee is a good source of refreshments during working hours. 
Price: $99 ( 14 Cup Coffee Maker)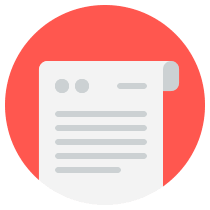 Are you entrepreneur and need a business website?
Wise Business Plans creates lead-generating websites.

We design professional websites for local and international companies. We can help you with business website design today.
5 Gadgets And Tools Gifts
1. Apple  Airpods
When you are in a business, it takes time to perform everything manually. A businessman needs something that performs the task more quickly. 
Say bye-bye to the hand-free. Buy a new Apple AirPods for your entrepreneur friend. 
Features 
Apple AirPods is a handy device for entrepreneurs. These AirPods boost their productivity. 

Apple AirPods have noise cancellation features. It allows you to make business calls in a noisy place. 

You can attend calls and listen to interviews, podcasts, and talk shows.

Apple AirPods have five hours of battery life. 

Apple AirPods offer Siri support. You can give instructions to Siri using AirPods. You don't need to take them off. 
Price: Apple AirPods have different models. You can get the second-generation AirPods at $119.
2. Portable Charger
Busy routines make it hard to charge phones on time. Your phone battery is running out while you are in your meeting.
A portable charger helps charge electronic devices. 
Features
Portable Charger is a pocket-friendly gadget. Entrepreneurs can bring them anywhere they want.

Through a portable Charger, you can charge your phone anywhere.

Generally, portable chargers come with many sockets. It allows you to charge many devices at a time. 

Portable chargers are compatible with many devices. You can charge your smartphone, tablets, AirPods, and other gaming devices.

It is incredibly useful for an entrepreneur. They can use it in emergencies. 

Portable chargers are reusable, and they charge mobile directly. 
Price: $29.
3. Noise Canceling Headphones
Noise-canceling headphones help businessmen to concentrate on work. When you cut out unnecessary noise, you can get more work done in a short period.
Features 
Noise-canceling headphones block out noise and background sounds.

It helps you stay concentrated.

It helps you to work in a noisy environment without any distractions. 

These headphones give you relaxation when you are tired and don't want to hear unnecessary noise. 

It is easy to carry. You can turn off noise cancelation when you are hearing other people. 
Price: $79
4. Buy Premium Subscriptions
Want to amaze your entrepreneur friend with something useful and unique?
It is a smart choice to buy an annual subscription to Evernote.
Features of Evernote
 It allows users to make notes, organize them, and turn them into a presentation.
It is a note-taking software that allows the user to have complete control over notes.
It is easy to integrate with other useful apps like Google Drive, Slack, Outlook, MS Teams, Zapier, etc. 
For businessmen, this tool is extremely beneficial. 
Price 
Evernote offers a personal and professional plan. Personal plan charges are $7.99/m; whereas, the Professional plan will cost you $9.99/m. 
5. Amazon Kindle
Amazon Kindle is an e-book device developed by Amazon. It allows users to browse, download, and read books and magazines. If your entrepreneur friend is fond of reading, you should purchase an Amazon Kindle for him. 
Features 
Kindle has been made for e-book readers. Your eyes won't hurt while reading on the Kindle. 
Kindle has clear and bright fonts which are easy to read. 
It supports one month's battery life. 
Kindle offers a page-turning function. Entrepreneurs will feel like they are reading a book. 
You can save up to 1400 books on Amazon Kindle. 
You can adjust text size for better readability. 
Price: $ 64
5 Recommended Books Gift For Entrepreneurs
Entrepreneurs like to read and grow. Why not amaze an enthusiastic businessman with a worth-reading book? 
Finding a good book is a hard nut to crack. We made it easy and put together a list of books. These five books are the best selection to give. 
1. Ogilvy On Advertising by David Ogilvy: Advertising secrets that work.
Price:  $24
2. Claud Hopkins' book My Life In Advertising: An autobiography of a Copywriter. 
Price: $19
3. Small Giants by Bo Burlingham: Companies that choose to be great instead of Big. 
Price:  $13.99
4. Daring Greatly by Brene Brown (2012):Transforms the way we live, love, parent, teach, and lead. 
Price: $12.90
5. Anything You Want by Derek Sivers: 40 lessons for entrepreneurs. 
Price: $21.00
5 Budget-Friendly Gifts For Entrepreneurs under $15
1. Phone Holder
A phone holder at the office allows you to perform tasks while watching or reading on the phone. The phone holder does not take up much space. It relaxes your hands and gives them a break. 
Your entrepreneur friend deserves a good phone holder. Why don't you give them one?  It is a gift that your friend will use daily. 
Features
Phone Holder helps you organize, and focus on multiple tasks at the same time. It is a good tool to enhance productivity.
Using a phone holder can make your professional life easy. It simplifies daily routine tasks.
If you are doing work on a mobile phone, you can put it anywhere. It supports you to perform your task more efficiently.
Phone Holder helps you to minimize clutter on your working desk.
When your phone is not in use, you can keep it on the phone holder. It avoids the risk of getting your phone misplaced.
Price:  $9.99 
2. Travel Mug
Is your entrepreneur friend much involved in work? Does he often forget to finish his coffee? Help him in making things easy. Get him a travel Mug. 
He can take a travel Mug wherever he wants. Just pour your coffee into a travel mug, and hold your mug from home to the office. 
Best gift for entrepreneurs who are often in a rush.  
Features
The travel mugs are portable and spill-proof.

Travel Mug is eco-friendly, and the best substitute for paper cups.

A travel mug can keep your coffee hot for much longer. 

It is reusable, easy to wash, and stylish.

It saves money as you can bring your coffee from home.
Price: $8.99
3. Blue Light Glasses
Entrepreneurs work from day to night in front of computers. Working that long can harm their eyes.
Blue light glasses are a worthwhile gift. Glasses protect the eyes from the harsh light of computers. 
Features 
Blue light glasses do not make your eyes weary if you spend a lot of time on screen. 

These glasses protect you from eye diseases, headaches, eye pain, and much more. 

They improve your sleep. 

You can see comfortably while wearing these glasses.  

They improve visuals.  
Price:  $10.99
4. Wooden Meal Tray
Working hours can make entrepreneurs tired.  You sometimes forget to have your meal on time. 
Spending much of your time around office files and other stuff can reduce your appetite. 
How about having a proper meal try? 
It could be necessary office stuff. That will organize your meal, and remind you to have food on time. 
Isn't it a good suggestion to give a wooden meal tray to a busy entrepreneur? 
Features 
You can have your food in an organized way. 

It removes clutter on your office desk. You can put all your meal on a tray, and enjoy it.     

A wooden serving tray improves the presentation of food. It will increase your appetite. 

When you are in a business, you may invite guests to your office. A meal tray can be beneficial to serve food to guests in a proper way. 
Price: $13.99
5. Rechargeable Reading Light
Entrepreneurs love reading informative books. They like to implement those book strategies in real life. Every good businessman is a good reader.
If your entrepreneur friend is one of them, give something that enhances his reading habits. The rechargeable reading light is a valuable and useful gift.   
Features
It improves reading. Your eyes won't get tired.

You can clip rechargeable light on your book, and have light straight on words.

It maintains a suitable light level for book reading. 

It is easy to carry and portable. You can take it anywhere you want.

It is an adjustable gadget. You can fold it after reading.
Price: $13.99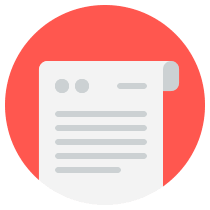 Are you entrepreneur and need a business website?
Wise Business Plans creates lead-generating websites.

We design professional websites for local and international companies. We can help you with business website design today.
Gift Ideas For Female Entrepreneurs
In this second section, we are going to discuss the best gift ideas for the boss ladies. 
Especially those ladies who have a good social circle. They need something valuable and unique. It can be a tricky task to find the best gift for your female entrepreneur friend. 
We have put a list of items that are useful in personal and business. You can select one of them, and give it to your boss lady. 
Categories
5 Elegant Gifts For Females Entrepreneurs
1. USB Tassel Keychain 
If you want to give something unique and useful, a USB tassel keychain is the best gift. It is stylish and elegant. Female entrepreneurs can hang this tiny keychain on their bags.  Let's help female entrepreneurs a little with this portable charging cord. 
Features 
Nobody can have a charging cable all the time. At the time of emergency, entrepreneurs can use this tiny device to charge their phones. 

It is a pocket-friendly and eye-catching gift.

It is a fast charging cord that can be hooked to your office bag. 

USB tassel keychain is compatible with many tablet and smartphone devices. It gives ease to entrepreneurs in their work. 
Price: $12.99
2. Cell Phone Pouches 
When you give something to an entrepreneur woman, make sure the gift is stylish. It is a plus point if your gift is useful. You can give a cell phone pouch to your Boss lady. It helps her to protect her phone, and keep it in a safe place. 
Features 
Cell phone punches are available in many colors and designs. So, you have a vast selection to choose from. 

Give a big cell phone pouch. It would have enough space to carry a large phone. 

It is a long-lasting gift and can be used daily. 

It protects her cell phone from external damage. 
Price: $18.99
3. Laptop Tote Bag
A Laptop tote can be a smart choice for a businesswoman. If she travels a lot, tote bags will help her make things categorized. 
Features 
Tote bags help an entrepreneur to carry a laptop easily. 

Tote bags have a large capacity. She can put electronic devices, books, clothes, and anything which she wants to carry with her.

A tote bag is a better alternative to traditional laptop bags.

It is chic and easy to carry. The best gift option for professional women. 
Price: $35
4. Scented candles
Scented candles are a great pick for female entrepreneurs. Mini-scented candles have an enchanting aroma. They are long-lasting gifts for female entrepreneurs. 
Features 
Scented Candles are luxury and classic. Their aroma is long-lasting. 

It is a unique and memorable gift.

 

It adds a personalized and emotional touch to your gift.

Most importantly, people love the environment that these scented candles create. 

It enhances the beauty of your workspace. 
Price: $19.90 ( Pack of Eight) 
5. Spa kit 
Women love to take care of their skin. But a busy schedule makes them exhausted. They forget to maintain their looks.
Spa kits help them to relax. It is an ideal gift to enhance their beauty. 
Features 
Taking care of your body comforts your soul and releases stress. This is exactly what an entrepreneur needs. 

It is a terrific thing to give something related to health and wellness. A natural Spa kit helps rejuvenate your skin.

Make yourself calm, and enjoy smooth and refreshing skin.

It is a gift that every working woman would love. Consider packing your gift beautifully before handing it over.
Price: $35.99
5 Budget-friendly Gifts For Female Entrepreneurs (Under $15)

 
1. Desk Photo Frame 
Working from day to night to set up a business can make her tired. An entrepreneur is also a woman. She needs something that stimulates her to keep going. Give her a photo Frame with something inspirational on it.  
Features 
A photo frame has a motivational and emotional aspect.

Add a photo of her loved ones or any motivational quotes. It will keep her encouraged and strong. 

She can put your photo frame on her desk. It will urge her to remind you. 

A Photo Frame is a simple, and meaningful gift. It is budget-friendly if you are on a tight budget. 
Price: $12
2. Pink Boss Lady Pen Set
As we mentioned earlier, anything which is stylish and useful can be a good gift for a professional woman. 
You can get her a Boss lady pen set. This pen set will make her office desk professional. Luxury office staff will give her a CEO feeling.
Features 
It is an evergreen and long-lasting gift.

Pen set will boost creativity. It is a suitable gift for any sort of business and entrepreneur. 

Help an entrepreneur to get organized.

It fits any occasion. No matter whether you give it on her birthday, anniversary, or on any special event.
Price: $15 
3. 5-minutes Journal
A tough business routine makes her busy throughout the day. In this busy schedule, a 5-minutes journal will help to clarify herself.  A nice and productive gift to keep records of her performances. 
Features 
She can write down all the blessings that she has received, daily routine, work tasks, motivational quotes, positive lines, and much more. 

Journaling will make her more productive and a better thinker.

 It will enable her to concentrate on her target more effectively.

Journaling is an easy way to make yourself happy. Just jot down what you feel. 
Price: $8.99
4. A live Plant for Office
Women love to have greenery around them. Having a live plant on the work spot gives you a mesmerizing feeling. 
You can buy a lively plant from a nursery. If you do not have access to a nursery, Amazon ships to your doorstep.
Features 
Plants give a fascinating feeling. They increase productivity.

They help you to relax your soul. Having greenery around you is refreshing. 

Plants are good for health. They improve air quality. You can inhale in a restorative environment. 

Plants are easy to maintain. It fits every occasion. 
Price: $12.99
5. Billionaire In the Making Keychain
Your entrepreneur friend might have big ambitions like most professional people.
Let's motivate her in making these dreams true. We have found a highly inspirational key chain on Amazon. 
It's stylish and has an enthusiastic line on it " Billionaire in the making ".  
Features 
 You can hook your important keys on this keychain. 

"Billionaire in the making" will remind you that you have something big to achieve. 

No need to pack it nicely.
It will be packed in a velvet bag. It is " ready to gift " stuff. Just order yours for your entrepreneur friend.
Price:  $ 9.89
Now, you have 30+ ideas for gifts. Just choose from your favorite category. Order from the given link, and gift it to your Entrepreneurs friend. See, it is that simple.