How to Become a Freight Broker in 2023
If you're wondering how to become a freight broker with no experience, this guide is best for you.
The Freight Brokerages industry includes operators that arrange the transportation of freight between shippers and carriers. The industry's revenue is expected to grow by 4.9% annually to $184.2 billion by 2026, according to IBISWorld.
[1] "Freight Forwarding Brokerages & Agencies in the US," IBISWorld
With the growing demand for carriers and the growing sophistication of the logistics industry, freight brokers have a real chance at building a successful career.
It could be the right industry for you if you enjoy logistics, can solve problems, and possess people, practical, and organizational skills. To assist you, we've created a comprehensive guide to help you learn how to become a freight broker.
In this article, you will learn how to set up and maintain your freight broker business, licensing requirements, business requirements, and successful strategies for long-term success.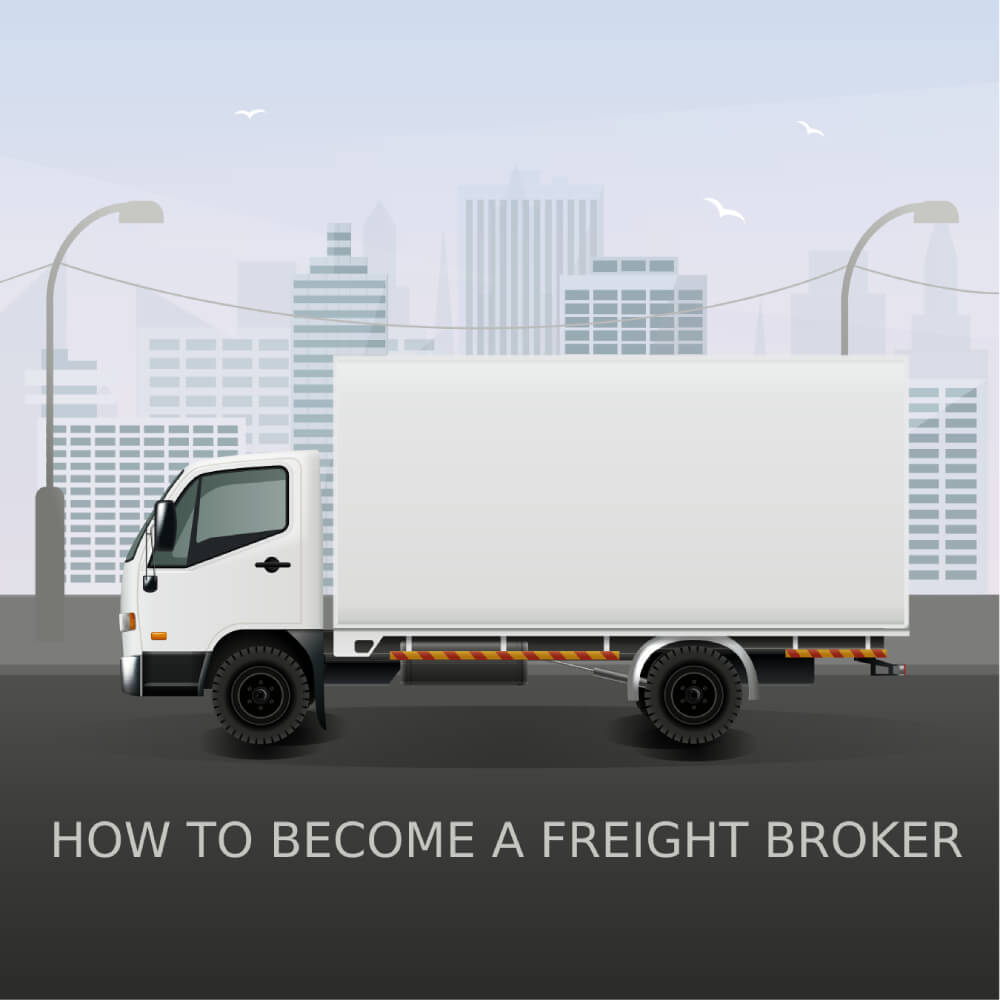 How Do Freight Brokers Make Money?
Generally, freight brokers make their money from the margin between the amount they charge shippers (their customers) and what they pay carriers (truck drivers) for each shipment.
A healthy freight broker typically claims a net margin of 3-8 percent per load, although it varies from transaction to transaction.
It is estimated that the top 50 freight brokers earned almost $40 billion in 2019. Some freight brokers can make more than $100,000, with the average freight broker earning $44,000 a year. Bonuses and commissions are not included.
How to Become a Freight Broker with no Experience
In general, the requirements to start a freight brokerage business are quite simple, Below we cover the basics steps you'll need to take to become a freight broker.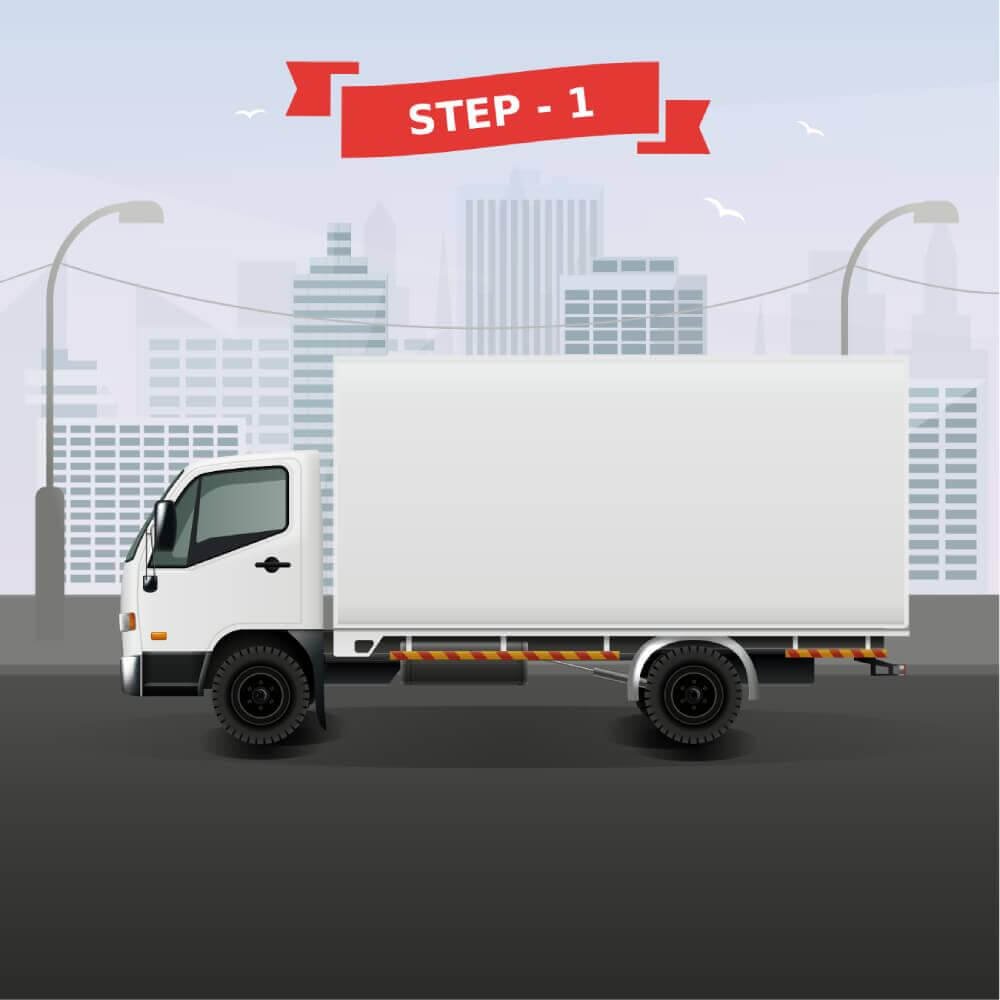 1. Get Some Industry Experience
Becoming a freight broker requires knowledge of how the industry works. This can be accomplished through formal training, classes, or independent study.
The best way to gain experience quickly is to work for an entry-level freight brokering company.
Freight-related experience, such as truck driving, logistics management, or dispatching, is a major asset. Gaining experience while earning a salary will prepare you for step two.
If working for another freight business isn't on your agenda, formal freight broker training is another possibility.
Many freight broker schools offer in-person or online courses. By attending freight broker school, you can acquire the skills and knowledge necessary to become a freight broker.
Freight broker classes usually take only a few weeks to complete and equip students with the skills they need to handle the transportation process smoothly.
2. Choose a Company Name and Register Your Business
Pick a name for your company. By registering it with the US Patent and Trademark Office, you can ensure its uniqueness. Make sure that you choose the most appropriate form of business entity.
It's up to you to decide whether your business will be incorporated as a limited liability corporation (LLC), sole proprietorship, or partnership. An LLC reduces your financial risk primarily.
If you want to start a business with others, you can use a partnership or a sole proprietorship. However, both of those structures leave you open to any financial liability that might arise as a result of your business.
The next step is to choose your business name. Choose something that identifies what you do and is easy to market. Once you have a shortlist of names, check (who.is)to see if they're available and you're well on your way to applying for broker authority.
You can register with your local business license department. Then, get your Tax Identification Number (TIN) from the Internal Revenue Service (IRS). The process can take up to a month and cost between $300 and $1,000.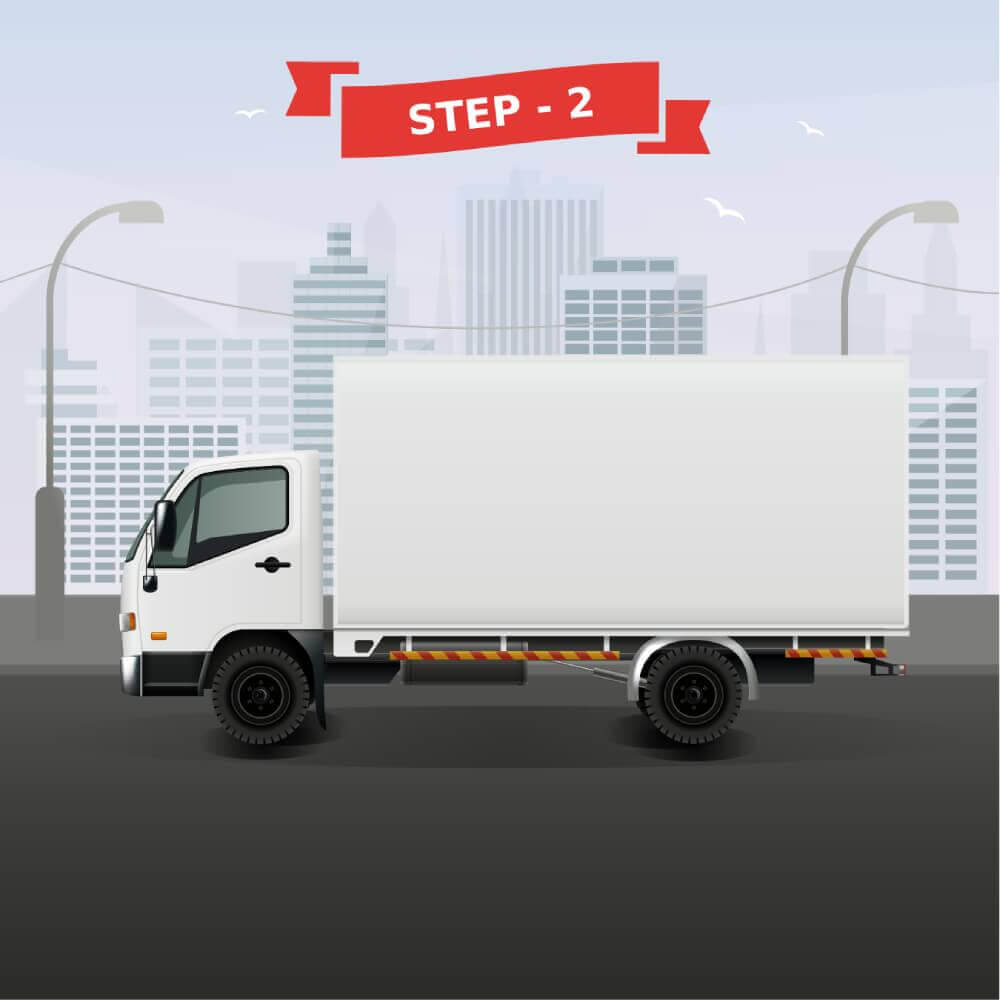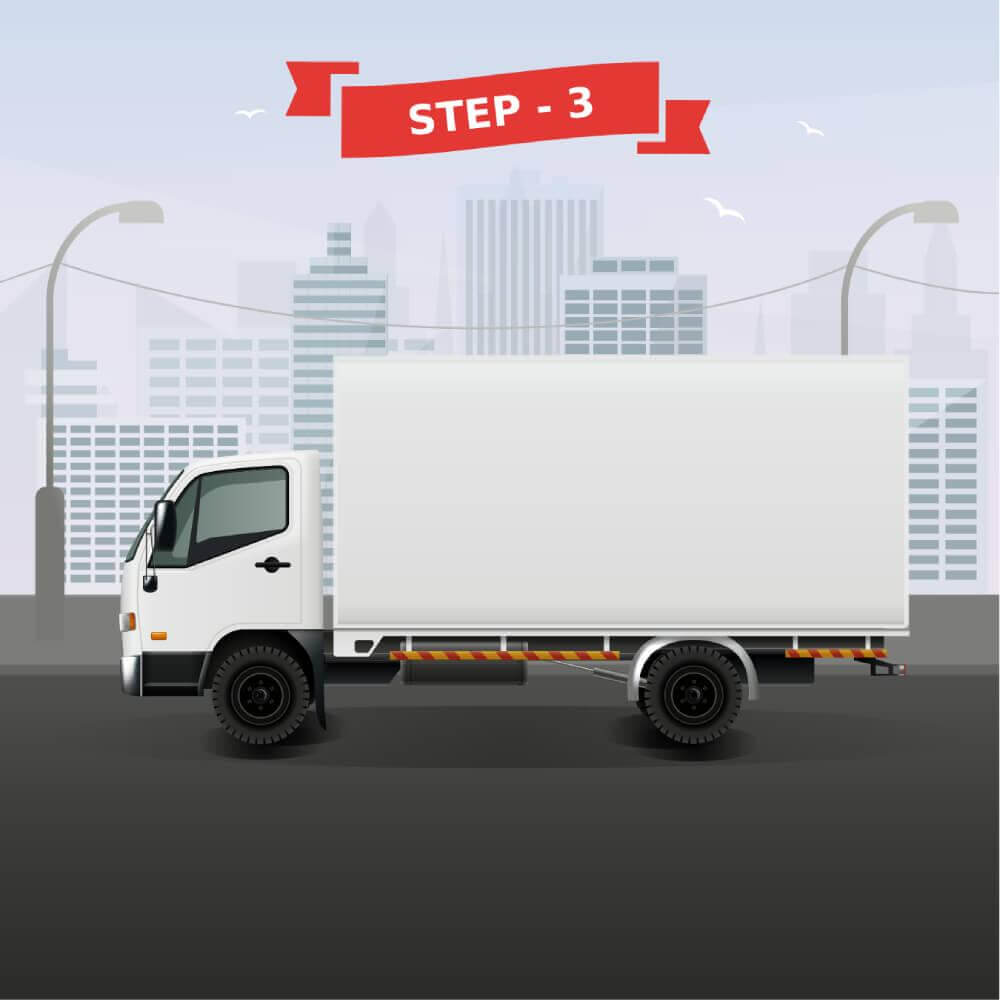 3. Plan Your Freight Broker Startup Cost
Freight brokers have a lower startup cost than many other industries but still have substantial startup costs.
Remember, you will be the middle man between the shippers and the carriers. There will be times when you have to pay a trucker before you get your payment from the shipper.
Having enough capital to get through the rough patches will help you kick-start your business.
When you start a freight brokerage business, determining your break-even point is essential since you will not profit until your startup costs have been covered.
If you are considering becoming a freight broker, you will need to consider both the startup costs and supplemental costs. The following are the minimum costs to become a freight broker:
The DOT Authority charges a $300 application fee
A surety bond costs between $1,800 and $10,000 (based on your credit)
$1,500 – $3,000 annually for insurance
$50-$150 for the processing agent,
Office equipment: At least $1,000 to start
Freight broker training: Between $300 and $1,500 (optional)
Nevertheless, that number does not include the supplemental costs that can prevent a freight broker from succeeding.
Freight Brokering Software: It helps you manage your freight brokerage, including load building, dispatching, accounting systems, and more. In general, Freight Brokering Software companies charge $1,500 as a setup fee and about $500 per month for a variety of features.
Load Boards: No matter how many cold calls and personal connections you make, you will inevitably need to rely on load boards to cover at least part of your freight. Each load board costs between $35 and $150/month. 
Cash Flow: When you pay your carriers and when you get paid by shippers determines how much cash you need to keep on hand.
In general, you should have three to six months of revenue available as retained earnings so that you can cover all your operating expenses.
Insurance: While it's not required, most brokers will obtain additional insurance to offset risk in their operations, such as general and property liability, contingent cargo, workers compensation, and errors and omissions (E&O) coverage.
Keeping this in mind, you can also explore your different financing options – including bank loans and business credit cards – in order to cover some of the startup costs.
4. Write a Freight Broker Business Plan
A solid business plan is crucial if you want your freight brokerage to prosper.
Your business plan can be used to apply for a bank loan, but it is also a way for you to identify what niche and how your customers will be targeted.
A good business plan will include a go-to strategy, and the more you know about the market and analyze it, the better prepared you will be to face its challenges.
An Executive Summary: Your Executive Summary should engage the reader quickly. Describe the type of freight broker business you operate and its current status.
Give a brief overview of each section of your plan. For example,
Explain the nature of the business you are running.
Who runs the company
What is your customer base?
What makes your business successful
Describe your target market
Provide an overview of your finances
Describe your company: In this section, describe your company. Discuss its current format and history, including any milestones it has already reached. Add a section that summarizes the services you offer. Do you do local shipping? Nationwide? Worldwide? Tell the reader exactly what you do.
Market Analysis: Give the reader an overview of the entire freight brokerage industry in this section. Answer the following questions in the industry analysis section of your freight broker business plan:
How big is the freight broker industry?
Is the market increasing or declining?
Who are the key players in the market?
What are the top suppliers in the market?
How is the industry changing?
How will the industry grow over the next 5 to 10 years?

Organization and management: Your next step should be to describe how your freight broker business is structured as a legal entity (e.g., sole proprietorship, LLC, partnership). Create a business organizational chart that shows employee ranks clearly.
Competitive analysis: Every company has competition, and stakeholders expect you to be familiar with the major players in your field. Write a brief description of each of your direct and indirect competitors (a paragraph or two).
Marketing and Sales Strategies: Describe how you will market your freight broker business and the marketing tactics you will employ to spread the word about it.
Operations plan: Describe how many people you plan to hire (if any) and what their duties will be. Describe several upcoming milestones. Establishing a new company may include hiring and training employees, designing your facility, and other steps. You should also list the date you hope to break even or start making at least as much money as you're spending.
A Financial Projections:The purpose of this section is to show investors how you plan to grow your freight broker business over the next five years. It's basically just a breakdown of where your revenue comes from and what expenses you expect to incur. If you're seeking funding, this is where you explain how much you need and how you plan to use it.

Appendix: Finally, in this section, you can include any additional information not included in the plan, such as photos, logos, and blueprints.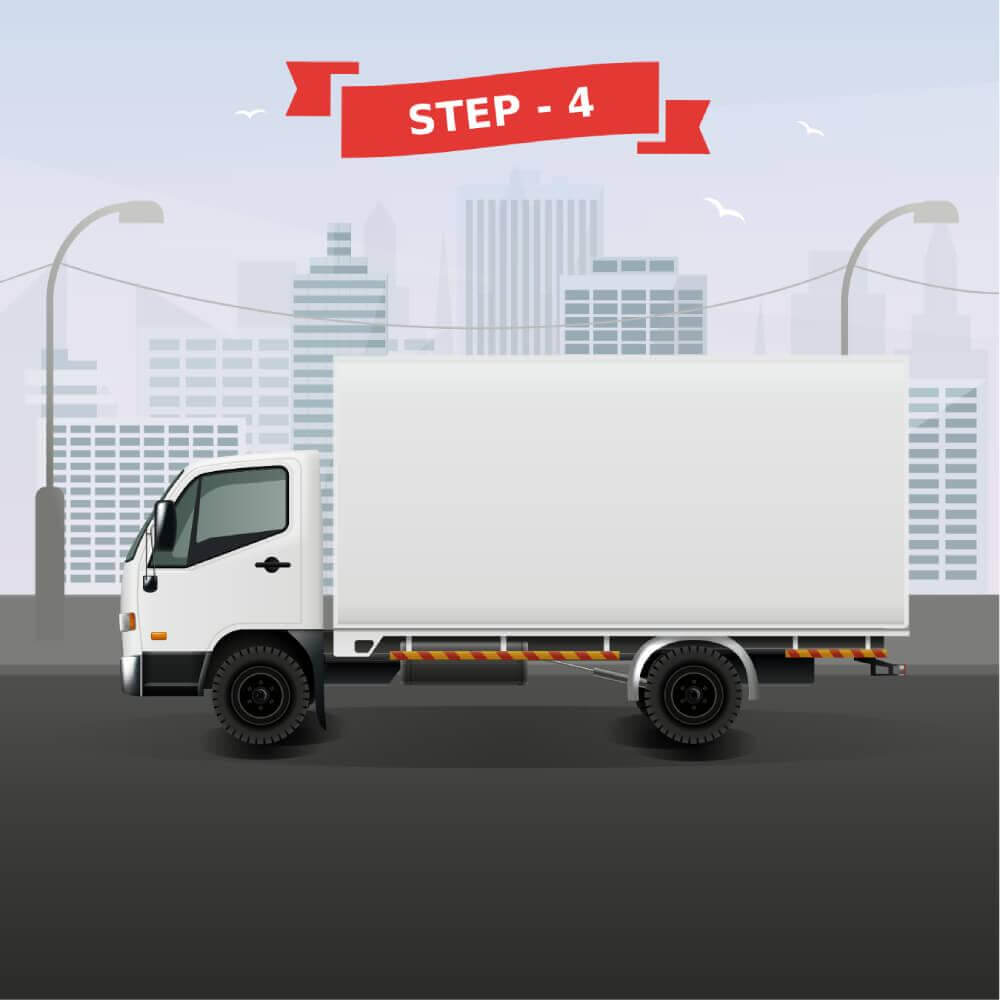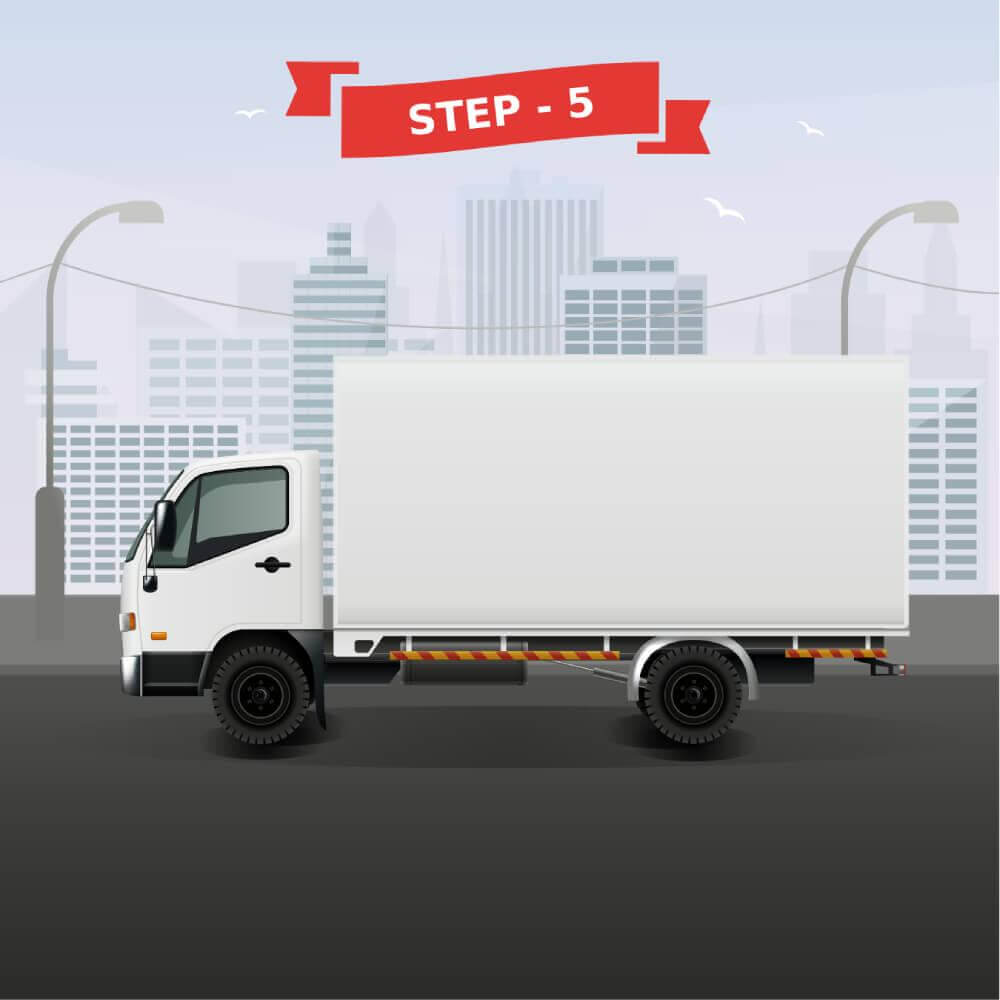 5. Find the Right Carriers and Customers
Before you get started, you need to understand who you may work with.
It can be helpful to research potential shippers when trying to find clients. This can also help you find out whether a company is reputable and how it operates.
Make a list of potential clients you'd like to work with, so you know who to contact when you're ready to launch your business.
Finding top carriers is the key to becoming successful in this business. Find carriers that work in the field you've chosen to work in but make sure those carriers can be trusted and act professionally.
Finding top carriers might take some time, but it is certainly possible.
Load boards are the best place to post loads and search for carriers. A load board also lets you save searches so that even if a matching truck isn't available at the time of the search, you will be notified as soon as one becomes available.
Customers expect their products to arrive at their destination without trouble, so vetting carriers is also a crucial part of the process.
Verify their carrier authority:
With the Company Snapshot tool from the FMCSA, you can gather crucial information to determine whether or not a carrier is trustworthy. You can also determine the level of a company's reliability by looking at its length of authority, fleet size, safety rating, and inspection statistics.
Look at reviews:
Reviews of carriers can be found on Google, Yelp, and many other thirdparty review platforms. Check trends rather than specific negative reviews (after all, more people will leave a review after a bad experience than a good one) and see if there are any common complaints.
Verify that they are insured:
Make sure the carrier has the appropriate level of insurance to cover your customers' needs. You can find information about insurance on the FMCSA website.
Get subjective feedback:
If you aren't sure about hiring a carrier, ask for references and referrals from other brokers/shippers they've worked within the past.
6. Get Your USDOT Number and Broker Authority
It is mandatory for you to obtain a freight broker license from the Federal Motor Carrier Safety Administration (FMCSA) before you can operate in the field. This process is also known as obtaining your Motor Carrier Operating Authority (MC Authority).
Your first step in getting a freight broker license is to get a USDOT number, which is required on the application. Then you can begin the registration process on FMCSA's website.
Brokers must complete the OP-1 form. For truckers transporting household goods as well as non-household items, separate filing fees are required. There is a $300 fee for each application. (You can submit both on one form, but you'll still need to pay a total of $600.)
After your application has been approved, the FMCSA will mail you your MC number. Although you have an MC number, you cannot start a business just yet.
 It gets posted on the FMCSA's Register page as soon as it is issued. Anyone finding an error with your registration has ten days to protest. After that period, MC authority is granted.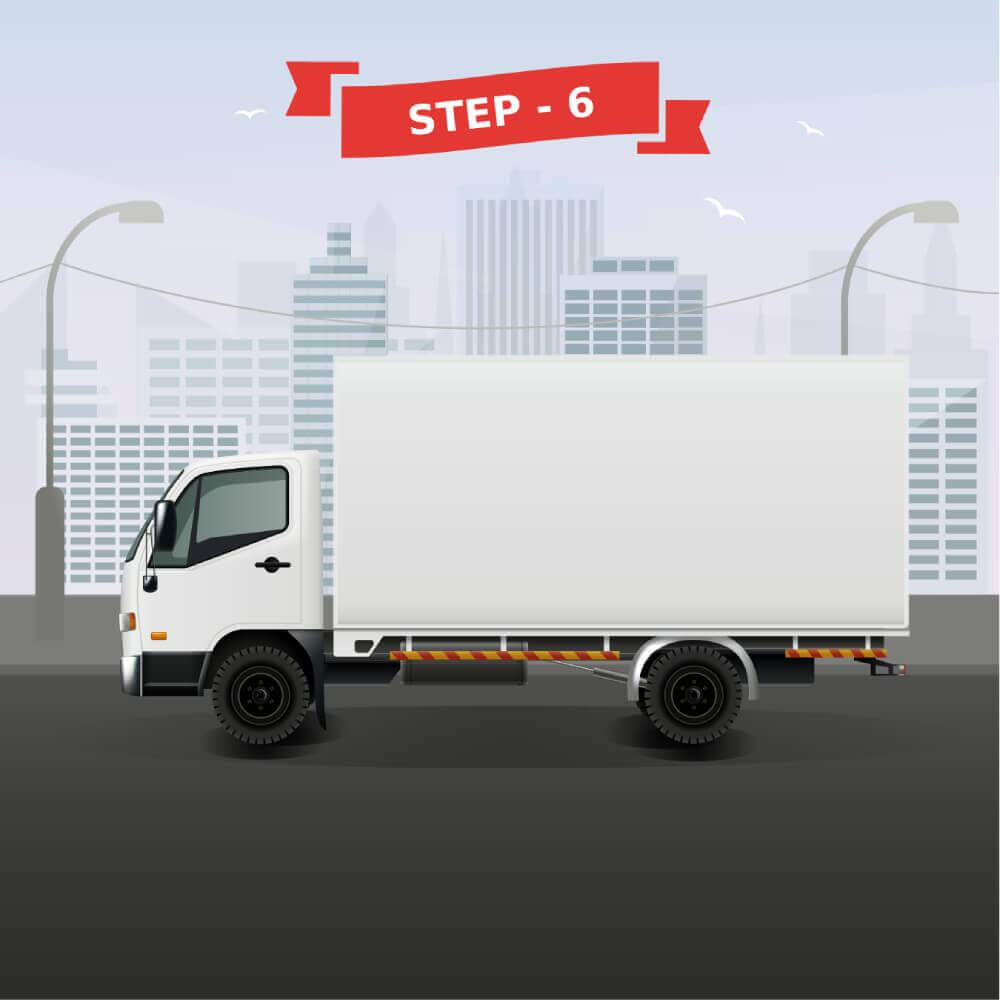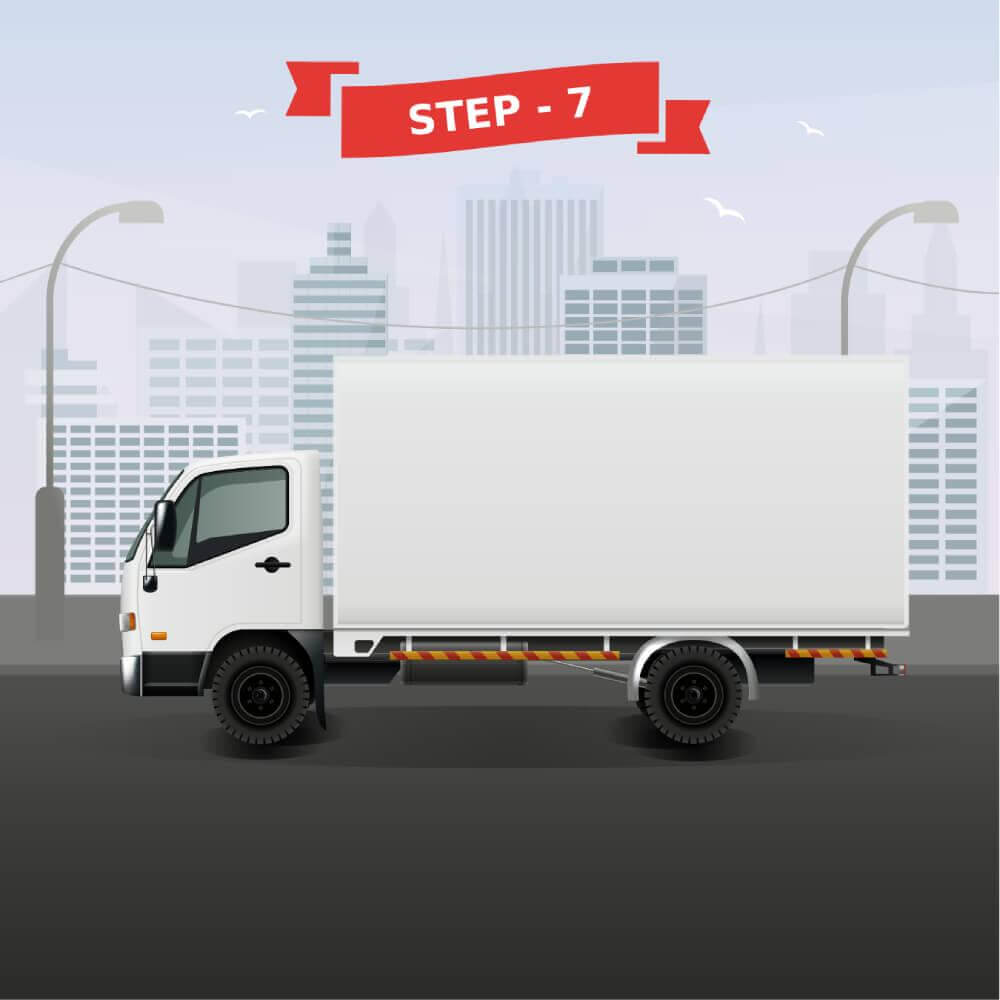 7. Secure a $75K Freight Broker Bond (BMC-84)
In addition to applying for your MC authority from FMCSA, you will need to obtain a freight broker bond, also known as a BMC-84 bond.
The bond requirement was raised to $75,000 in 2013 in order to ensure high industry standards and accountability.
A freight broker bond guarantees that you will adhere to all applicable rules and regulations in your brokerage business. In this way, a bond is an additional line of credit for your business.
Anyone interested in learning how to become a freight broker may find $75,000 to be a daunting number.
It is good to know that some companies will cover the bond for a premium of 1% to 10%. Rates are determined by your record, personal credit score, and financial security.
You will receive a Form BMC-84 from your bond company, which you must submit to the FMSCA within 90 days after filing your OP-1.
Bonus Tip: Find our is 750 a good credit score
8. Choose Your Process Agents
You will be required to file Form BOC-3 with the FMCSA to list your process agents.
Brokers must have a process agent in each state where they operate. The process agent receives legal documents or processes documents on behalf of the freight brokerage in any legal proceedings against it.
The agents must be physically located. It is possible for you to act as your own process agent in your state of residence.
Alternatively, you can hire one as a salaried employee or utilize one of the many process agent services available. They all charge a fee.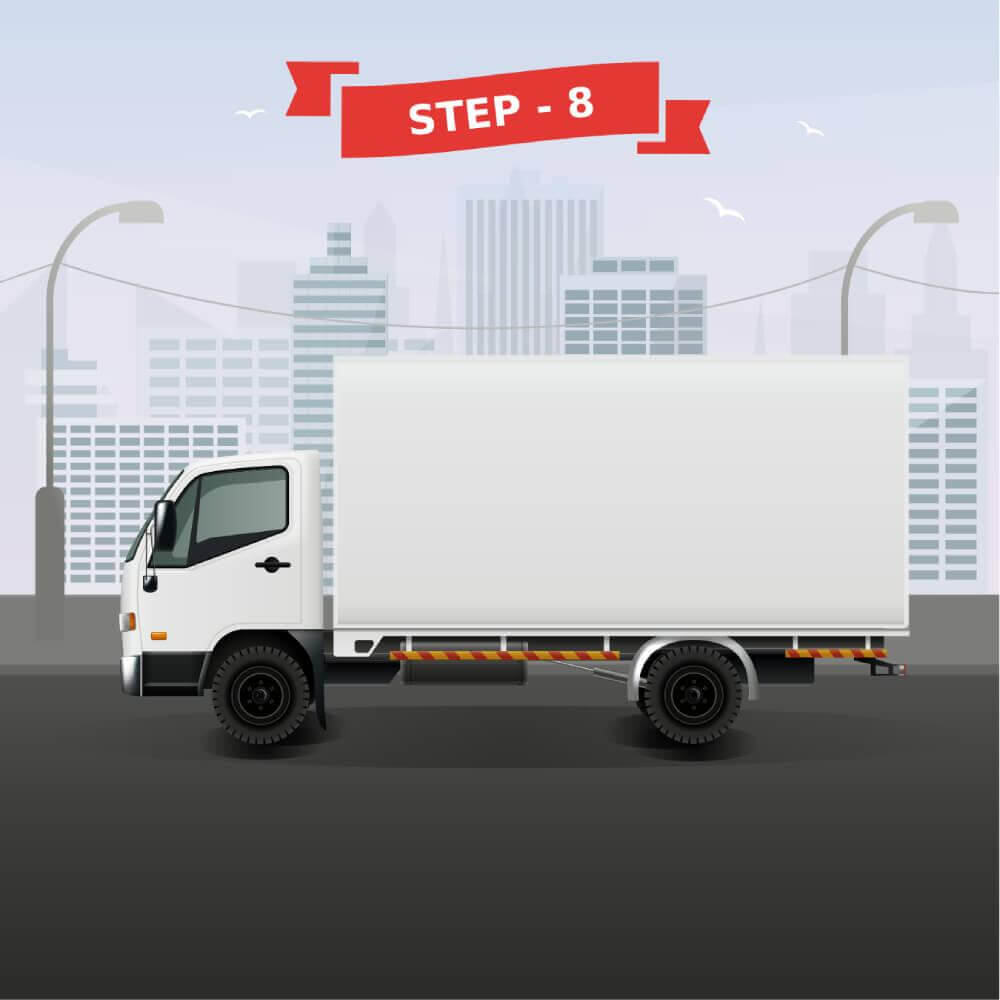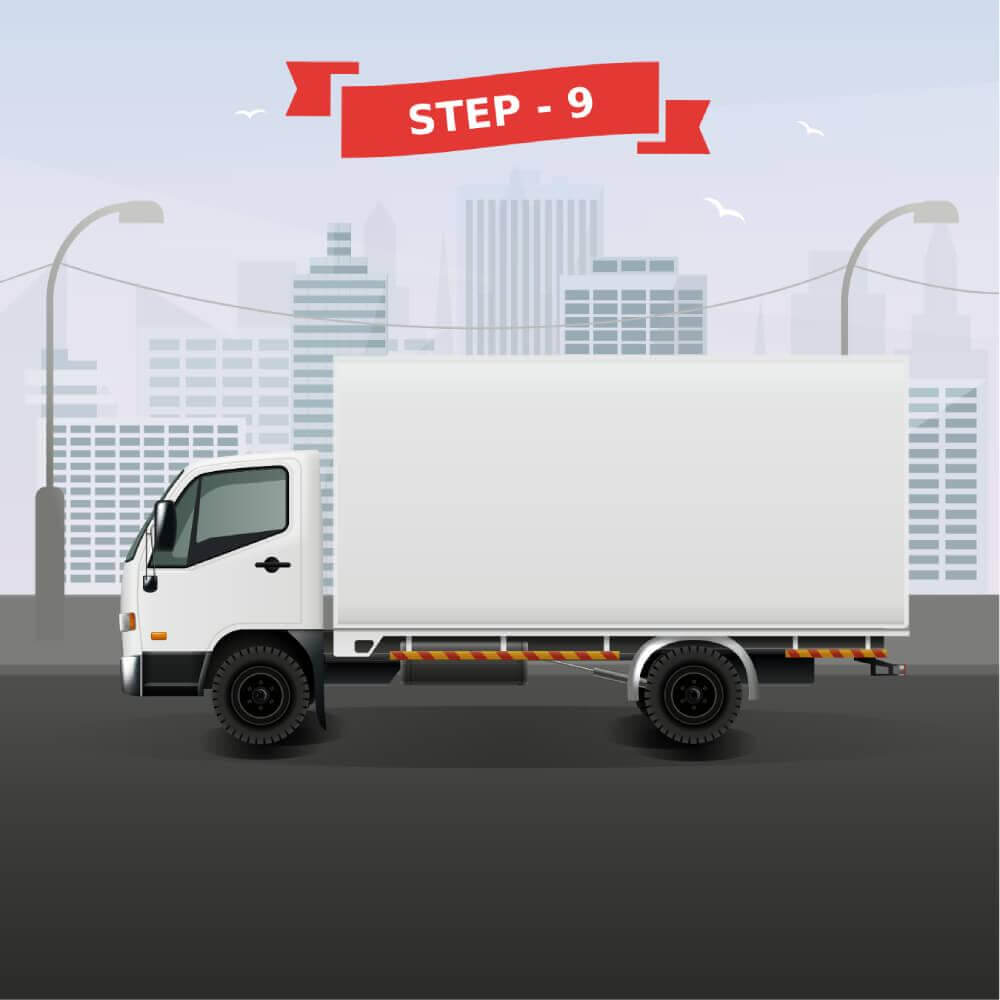 9.  Purchase Your Equipment
Initially, you may not need an office building location, but you will still need a few other things to run your brokerage.
For your business to run smoothly, you'll need a computer, a printer, a fax machine, a copy machine, office supplies, a mobile phone, a landline phone, and a good Internet connection.
Additionally, you may want to invest in freight brokering software, which can automate some of your tasks and increase your productivity, hence increasing your earnings.
After you gain some experience, you will find other software and ways to approach things that will be easier for you.
10. Market Your Freight Brokerage Business
Successful marketing as a freight broker is crucial to long-term success. Your business will survive if you have a solid network of contacts in the industry.
A continuous flow of leads via lead boards, online marketing, and healthy business relationships can make a freight broker successful. 
Identify Your Target Audience:
Several factors determine who your target audience is. Your location, what services you offer, what industries are predominant in your area, etc. To grow your freight brokerage company, you must define your target audience first.
Outline Their Needs and Requirements:
Next, you need to clearly identify the needs of your target audience. It may be obvious to you what they need. It won't be clear until you do your research and start asking questions. You might even learn which services your competitors are lacking and where you can easily gain an edge.
Calculate Your Return On Investment (ROI):


When developing a marketing strategy, a common mistake is ignoring the potential return on investment. Analyze the results of your marketing campaigns using tools like Google Webmaster and social media analytics.

A marketing strategy that doesn't pay off as anticipated should be corrected before it becomes too costly.
Use Business Directories and Load Boards:


List yourself in business directories online, such as

GoogleMyBusiness, Yelp, and Yahoo! Local Listings

.

Each of these directories can help in putting your business in front of potential shippers and carriers looking for a broker. You can also generate passive leads for your new business by using free load boards.
Target Your Buyer Personas Online:
Besides business directories, you may also want to tap into the power of online marketing as a freight broker. Without the right guidance and understanding of the market, identifying buyer personas online can be challenging. First, determine your ideal niche. Next, develop your marketing strategies and messaging based on the niche.
Establish Your Reputation
A good reputation in the freight brokerage industry is crucial to your success. Being reliable and transparent with your pricing, as well as maintaining all the necessary legal structures, including bonds and registrations, is essential.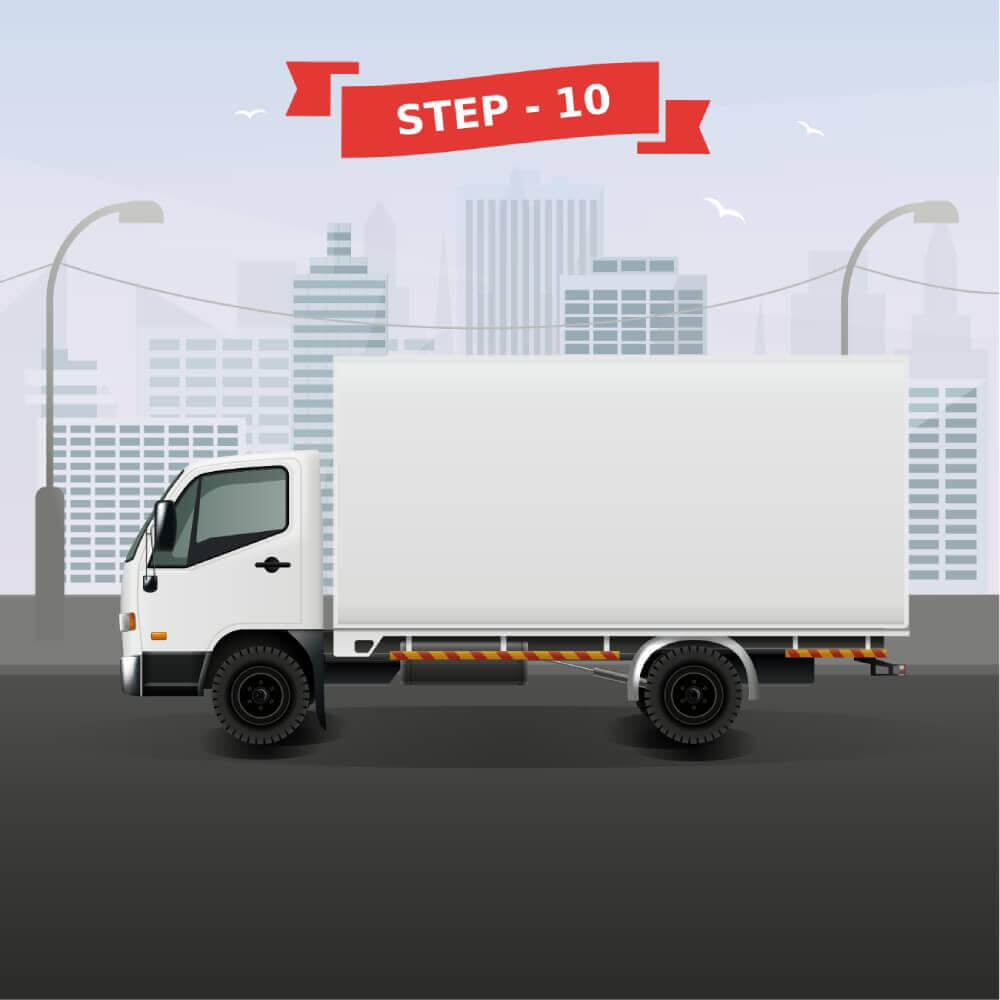 Five Common Pitfalls to Avoid
Most freight brokers experience several common challenges and pitfalls, which is one of the reasons for their high turnover rate. Here are some pitfalls to avoid:
Lack of knowledge: Before you build a company around the freight industry, you must learn about it. Research freight brokers and how to run a business before you start your own.
A lack of understanding of costs and cash flow: To make accurate pricing models that don't result in a loss of profit on each load, you should know your costs and changing freight rates. Also, you must ensure you have adequate cash flow so you do not have to pass up business opportunities due to a lack of credit.
Ignoring technology: In addition to TMS and load boards, there are also many technological solutions available to help you with your freight brokerage. To get the most out of technology, you should also stay current with new developments.
Being a jack of all trades: When you specialize in one particular area of freight, you stand out from your competition. As a result, you can market yourself as an expert in one particular area.
Neglecting the importance of relationships: Customer and carrier relationships are crucial to the success of your business. To perform your duties, you have to maintain good relationships with both parties and provide good customer service.
5 Key Success Factors For Freight Brokerage Businesses
Despite the challenges of the freight brokerage industry, We have identified five factors that can help you boost profitability, efficiency, and ultimately success.
Fast adoption of new technology: To monitor their investments, clients demand forwarders with strong information technologies.
Knowing government policies and their implications: As this industry includes customs brokerages, it is necessary to keep up with changing customs tariffs and schedules.
Offering superior after-sales support: Providing superior service to clients creates opportunities for future business.
Having access to quality personnel: Being able to access quality personnel who can build and maintain excellent customer relations is essential to the customs-broking function.
Having contacts in key markets: It is the industry's primary function to connect shippers and carriers. Therefore, a company with contacts across numerous commercial and geographic can arrange a wider array of transportation services.
These 5 factors are essential for the success of freight brokerage businesses, resulting ultimately in higher sales and brand awareness, but most importantly, higher profits.
Want to Get a Top-Quality Freight Broker Business Plan?
Wise Business Plans is the largest and most reputable business plan writing company in the US Providing high-quality, beautifully designed, and highly detailed business plans at reasonable prices is our specialty.
During the past year, we have assisted 3,000+ companies across 150 industries to obtain debt and equity funding worth $1 billion.
The Highlights Of Our Recently Developed Freight Broker Business Plan
Market Analysis Summary: Freight Forwarding Brokerages & Agencies
The Freight Forwarding Brokerages and Agencies industry includes operators that arrange freight transportation between shippers and carriers. Demand for industry services has climbed over the past five years, as rising economic activity led to bolstered consumer spending.
E-commerce sales and industrial output levels have increased, boosting domestic freight volumes and generating demand for freight brokerage services from manufacturers and online retailers. Moreover, as total U.S. trade volumes increased, demand for international freight services that require brokerage has risen.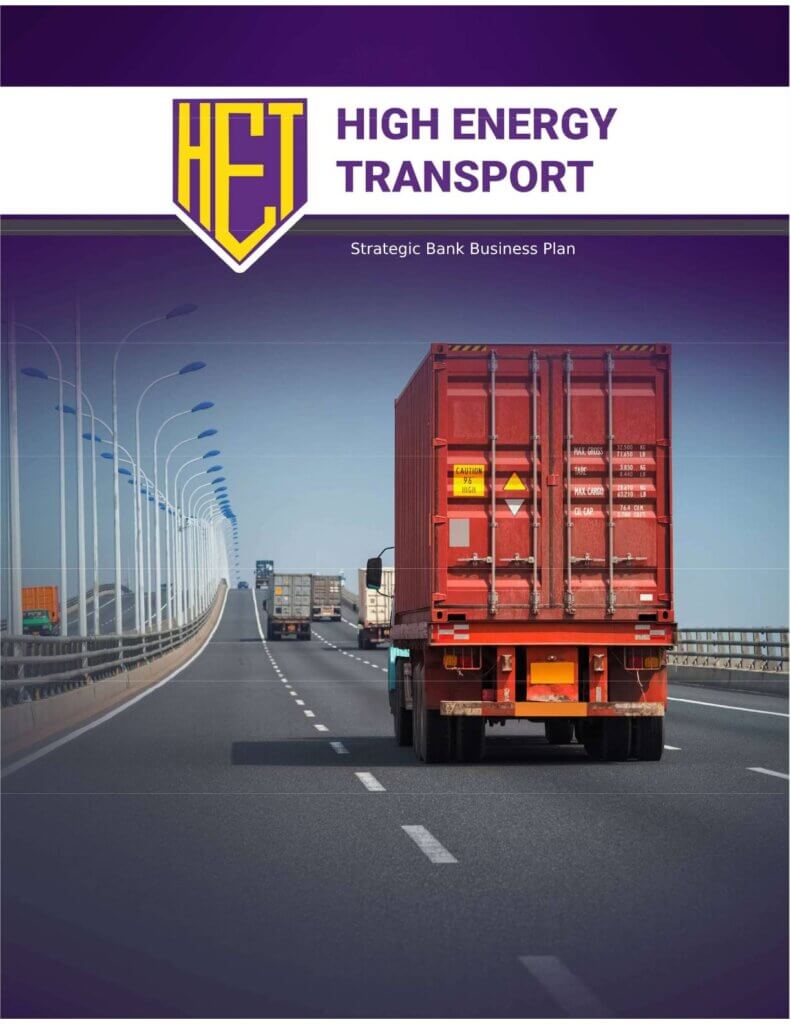 Many operators offer customs brokerage services and freight forwarding services to provide integrated logistics services for clients.
This trend includes providing services across international borders and is expected to continue as the industry continues to solidify its status as a mature industry and as globalization progresses. Many major players note that most growth is derived from international markets, especially those emerging in Asia.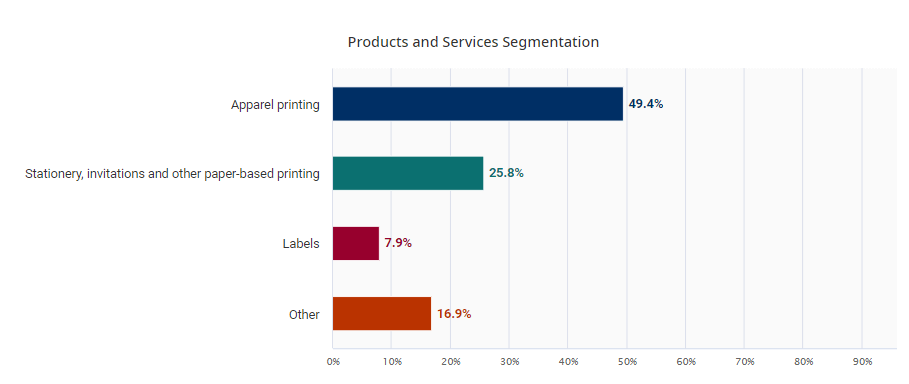 Freight Broker Business FAQs
What will the market size of Freight Forwarding Brokerages & Agencies be in 2022?
According to IBIS-WORLD, In terms of revenue, the Freight Forwarding Brokerages & Agencies industry is expected to reach $156.7bn in 2022.
[4] "Freight Forwarding Brokerages & Agencies in the US," IBISWorld
 The Freight Forwarding Brokerages & Agencies industry in the United States is a highly dispersed industry, and no firms hold more than 5% of the market.
[5] "Freight Forwarding Brokerages & Agencies in the US," IBISWorld
How much money can you make as a freight broker?
The Freight Forwarding Brokerages & Agencies industry in the United States is a highly dispersed industry, and no firms hold more than 5% of the market.
What is the cost of a freight broker's license?
The Freight Forwarding Brokerages & Agencies industry in the United States is a highly dispersed industry, and no firms hold more than 5% of the market.
Does it take a long time to become a freight broker?
The Freight Forwarding Brokerages & Agencies industry in the United States is a highly dispersed industry, and no firms hold more than 5% of the market.
Contact Us Today For A Free Consultation