Is Fiverr a Good Place for Hiring a Virtual Assistant
Virtual assistants are temporary workers that a business hires for a one-off task or a project. 
Freelance marketplaces like Fiverr are go-to places for hiring a virtual assistant but hiring a Fiverr virtual assistant comes with a catch. 
This detailed guide will help you hire a virtual assistant for your business. 
Why hire a virtual assistant?
Hiring a virtual assistant can be a great asset for your business. Here are some ways virtual assistants can help you manage and grow your business. 
Improves Productivity 
As an owner and CEO of your business, your time and resources are limited. Humanity's greatest asset is time. If you lose it, it's gone forever. 
Hiring a virtual assistant helps you delegate your mundane tasks and business chores. Someone else can look after your social media, set up your next email campaign, find sales leads for you, design a graphic, or do anything you'd like them to do. 
This spares more time for you to work on your business instead of working in your business. 
Cheaper PA Alternative
A personal assistant is costly. A personal assistant costs a little over $32,000 per year. 
However, a virtual assistant can be way cheaper. In fact, a freelancer managing your social media from  India, or the Philippines may only charge $5-$10 per hour whereas a US freelancer will charge $20 for the same task. 
Improves Business Flexibility 
The talent pool available for your business creates flexibility in your business system. 
You may need a specific skill for growing your business but you can not hire a full-time resource. Hire a VA for the same task and get it done at a fraction of the cost without paying for employee benefits. 
Pay for Productive Time Only 
Your in-house employees get a salary for the whole 8 hours they spend in the office. You also pay for their lunch breaks and leaves. 
With a virtual assistant, you only pay for the time they are working for you. You can pay them by the task or hire them for an hourly contract. 
Moreover, almost all time tracker tools can take screenshots of the freelancer's computer screen. You can see what they are working on and if they are charging you for the actual work and not for YouTube or Facebook. 
Choose Among Different Skillsets 
Freelance marketplaces have freelancer members from around the world. The total number of freelancers is in the millions and the number of skills they offer on Fiverr only exceeds 200+. 
The business skill you need a resource for probably has a suitable match somewhere in the freelance world.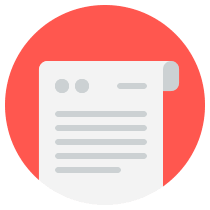 Cut the Chase, Hire the Best Already 
WiseBusinessPlans offers vetted business virtual assistants for all areas of business operations. 
Hiring a Fiver Virtual Assistant
Fiverr is recognized among remote workers and people who hire remote workers. Let's dissect the pros and cons of hiring a virtual assistant on Fiverr. 
Pros
Cheap 
Fiverr virtual assistants are cheap. The virtual assistant freelancers from third-world countries like India or the Philippines will charge you $3-$5 per hour for the same work that an in-house work will do for $15+ per hour. 
However, there is a catch. There are good VAs available at low per-hour rates but mostly, you'll get monkeys for peanuts. 
Varied Skills 
Fiverr hosts freelancers with skills in all categories at all levels. You will find a freelancer for the required skills on Fiverr. 
Small Contracts for Short Work 
You may need a resource for a one-off task, Fiverr is a good place to find someone to work for a few hours for you. 
Fiverr works on a fixed-price contract. You can set the price, the scope of the project, and the timeline when you hire. 
If you'd like to keep the freelancer on the team for long, you can rehire them. 
Cons 
Not Dependable 
Fiverr is unpredictable, partly because of the side-earners and unprofessional freelancers and partly because of how they manage their platform.
Possibly, the 'professional' freelancer you hired on Fiverr may stop freelancing altogether in the coming week. Or, if your deal went bad and ten days have since passed, you may not get any remedy for the bad experience. 
No Hourly Contract Option 
When the scope of work for your project is vague, an hourly contract is more suitable. 
An hourly contract offers you the flexibility to use freelancers when and how you want to use them. Unavailability of the hourly contract option is a turn-off. 
Interview and Screening are Inefficient 
Finding a good virtual assistant and screening the shortlisted VAs is hard on Fiverr. 
You see a plethora of search filters on Fiverr but the interviewing process is your text chat with the virtual assistant. The video call option comes with a recording. Fiverr records all video calls you make with your VA on its platform, which is not the case with professional business VA agencies like WiseBusinessPlans or even other freelancing platforms. 
How do you choose a VA for your Business?
A virtual assistant can be an asset for your small business. When you are just starting, a skilled VA can handle important business operations and give you more time to work on your business. 
You can find and hire a suitable VA for your business with these tips.
Skill Suitability 
As obvious as it may seem, your prospective virtual assistant should be a good match for the task at hand and your business in general. 
See their past work history. Look at the type of projects they have worked on and the companies that hired them. If you need a creative virtual assistant like a designer, check their portfolio. 
Shortlist only those candidates who match well with your business needs. 
Good Communication 
Whether it is a Fiverr virtual assistant or a business VA from a professional VA agency, good communication is a must. 
A VA is like a temporary employee without benefits. You'll be communicating with them a lot. If there is a communication barrier between you and your VA, your project will suffer. 
Affordable Price
One of the big reasons for hiring a virtual assistant is to save money. You can check if the VA is asking for a reasonable wage for their work. Doing a price-value comparison is another way to check if the prices are good. 
However, don't settle for a $3 per hour virtual assistant unless you don't care about the quality of work. 
(Somewhat) Jack of All Trades
A multi-skilled VA is a preferable VA. Why? If your VA checks other boxes of suitability, communication, and price, and they can do a range of tasks,  they can prove to be an asset for your business. 
For example, if your virtual assistant is good at managing your calendar and can also do customer support for your business, consider hiring her for the customer support role as well. Your working relationship with your VA is valuable and saves you time and effort.
WiseBusinessPlans Virtual Assistant Services
WiseBusinessPlans is a veteran business consultancy and services agency with over 5 offices around the country. 
WiseBusinessPlans offers quality Virtual Assistant services in these niches:
Appointment Setting 

Customer Support 

Email and Chat Assistance 

Outsourcing 

Social Media Marketing 

Web Development 
These six categories have multiple sub-categories. For example, social media marketing includes platforms like Facebook, LinkedIn, Twitter, Pinterest, Instagram, etc. 
Moreover, there are different tasks for social media marketing like content planning, content creation, content designers, social media ads management, social selling, etc. There are specialized virtual assistants for each category.
These six categories cover almost all virtual assistant jobs. We can offer you business support in all areas of your business from managing your day to marketing your business on social media.
Top Virtual Assistant Talent on Fiverr 
Sometimes, only seeing can lead to believing. 
We have curated a list of the top VAs on Fiverr. The chances of getting high-quality work from these VAs are high. 
We have selected all these freelancers from the US. These freelancers have a proven work history with reviews. 
We couldn't find any PRO virtual assistants on Fiverr from the US which means there is no vetted-by-Fiverr freelancer in the category. 
A tip for better hiring, make a document detailing the scope of work, your target timeline, and the compensation you are offering. A freelancer can understand your project better if you have this document ready and you build a working relationship right away. 
How do Seller Labels Work on Fiverr?
There are 5 seller labels on Fiverr. 
Pro sellers (vetted by Fiverr)

Top Rated Sellers (over 180 days over Fiverr, at least 100 orders (all time), more than $20,000 all-time earning)

Level 2 Sellers (120 days on Fiverr with 50 completed orders)

Level 1 Sellers (60 days on Fiverr, 10 completed orders, and $400+ earning)

New Sellers (Fiverr gives this badge to new sellers on its platform)
The seller labels may change with performance over time, however, since being a pro seller is conditioned to Fiverr verification of the sellers, the badge stays irrespective of performance.
Maria Amber is a level 2 seller on Fiverr. She has a feedback review count of 117. We estimate the total number of orders she has completed is 350-400. 
We found praises and appreciation throughout the reviews. It seems that Ms. Amber consistently delivers good work.
She is a jack of all trades. She can work as a PA and manage your calendar and she can manage your social media marketing for you. 
Pros:
An established seller with over 100 reviews 

Jack of all trades 

Affordable rates 
Cons 
Gig packages are based on hours worked only 
Elisa is a level 2 seller with 237 customer reviews. We estimate that the total number of completed orders for this gig is 600-700 as most of the customers don't leave a review. 
Elisa has almost all reviews praising her work except 4 reviews with 4-star ratings. She mostly works as a designer and writer. She uses Canva for most design projects and we know that anyone with a learner's mindset can learn to design with Canva in a few weeks. 
The reviews about her writing are also good. She has written blogs, articles, reports, outreach emails, etc.
 

Pros 
A lot of good reviews suggest consistent quality work 

Many repeat buyers 

Suitable for social media designing, blog writing, and posting, and social media management 
Cons 
Not a jack of all trades 

Canva-based designing only; don't use professional tools like Photoshop, Illustrator, etc. 
Gig Details 
Basic: 1 hour of Work for $40

Standard: 3 hours of work for $120

Premium: 5 hours of work for $200
Seems like Rhea has a fan club on Fiverr. 
Rhea has a lot of repeat customers which is a sign of quality work. She is a jack of all trades with good-enough skills in everything. She can design templates, do basic website editing work, do data entry, etc. 
Rhea looks suitable for long-term hire. As her reviews show, she works with clients repeatedly.
Pros 
Jack of many trades 

Many repeat customers 

Praised for quality work and quick communication 
Gig Details 
Rhea offers these gig packages:
Basic: 2 hours of Work for $20

Standard: 4 hours of work for $40

Premium: 6 hours of work for $60
Gabe is a veteran freelancer with professional experience in clerical roles. He has 112 reviews and all are 5-star. This speaks highly of the quality work he does. 
We estimate that he has completed 350-400 orders for this gig. 
Gabe has proven skills in social media management, basic graphic designing for social media, WordPress management, and also typical virtual assistant work like spreadsheets, and word processor. 
Pros
Veteran with praised communication and quality of work 

Professional experience in social media management 

Can effectively manage your small business's online presence
Cons 
Only offer hour-based gig packages  

Not a factotum
Gig Details 
Gabe offers these gig packages. 
Basic: 30 minutes of Work for $15

Standard: 2 hours of work for $50

Premium: 4 hours of work for $75
Jessica is a veteran Fiverr virtual assistant with over 4 years on the platform. She has stellar feedback from customers. 
Jessica has so far received 234 reviews. We estimate that she has completed 600-700 projects in this gig. 
There are two bad reviews of this seller complaining about non-delivery. Looking at the overall pattern, it seems like life happened to Jessica around that time.
 

Pros 
Professional background in office management

Experienced freelancer 

Well-versed in modern design and project management tools 
Cons 
Only offers hourly contract 

Not many repeat customers 
Gig Details 
Jessica offers these gig packages:
Basic: 1 hour of Work for $30

Standard: 2 hours of work for $60

Premium: 3 hours of work for $90