Innovative and capable business people can discover benefits and career fulfillment from starting their own stationery business. With an eye on creative design, customized products, and new trends, stationery business entrepreneurs can help meet customer needs.
A stationery business sells personalized printed and designed stationery products for event promotions and personal announcements, For example, weddings or baby showers.
7 Simple Steps Guide for Starting a Stationery Business
After crafting the perfect business idea, now you are prepared to take the next step. There is a whole other world to starting a stationery business than simply enlisting it with the state.
We have created this simple guide for starting a stationery business. The objective of this simple guide is to act as an outline for steps you'll need to take to get your business running successfully!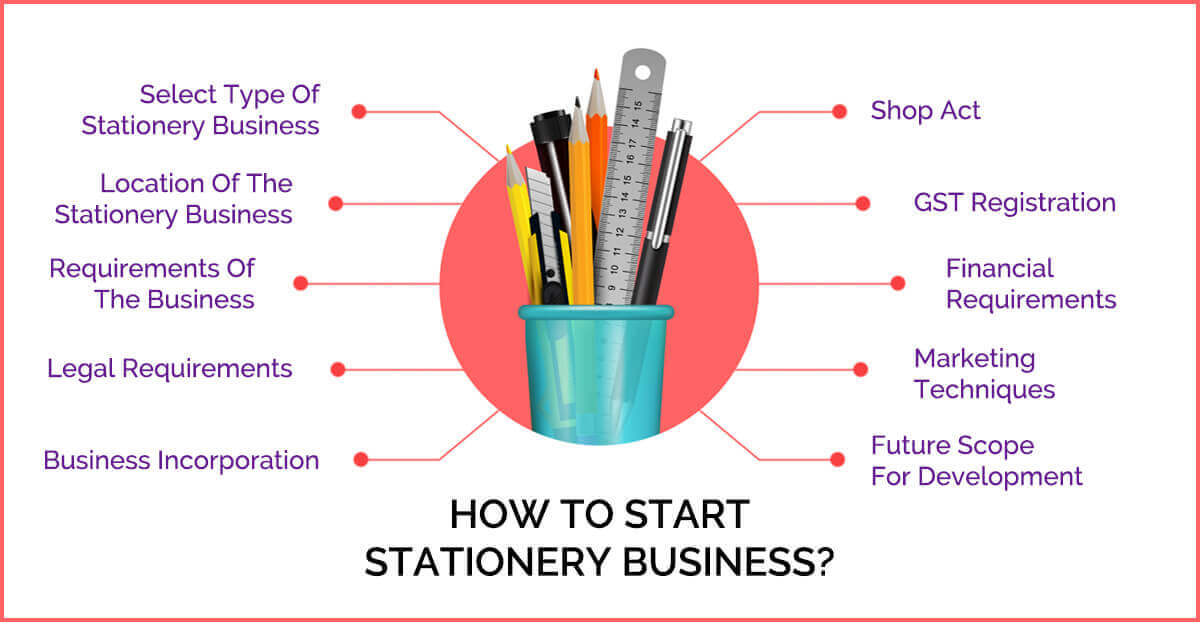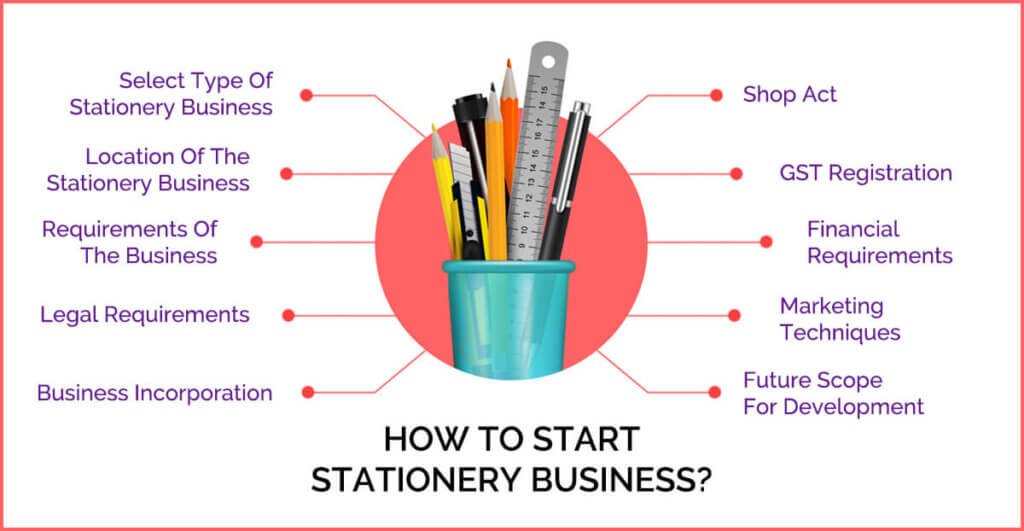 Write a Business Plan
A clear stationery business plan is a must for success as an entrepreneur. It acts as a road map for your business to run successfully. A stationery business plan will include few important topics to consider are:
Graphic design requirements 

Required equipment and marketing goals

What are the startup and ongoing costs

How much can you charge customers?

What will you name your business?
Form a Legal Entity 
Establish a business entity by Choosing a business structure for your stationery business.  The most widely recognized business structure types are sole proprietorship, partnership, limited liability company (LLC), and corporation.
Register for Taxes 
After choosing a name for your business You will need to register for a variety of state and federal taxes before you can really get started. To enlist for taxes you will need to apply for an EIN. It's truly simple and free!
Open a Business Bank Account  
Once you've obtained your EIN, you can open your business bank account. In fact, the business account should be opened as soon as you start accepting or spending money on your business.
Apply For Licence and Permits
When your business entity is formed the next step is to become licensed. Staying legally compliant is essential for your company to run smoothly.
Set up Shop 
Find a location for your stationery business. In case you own a large stationary business that requires more than one printer or letterpress machine, consider a commercial place otherwise you can start from home to reduce the cost.
Purchase Supplies and Secure Initial Stock
Find suppliers that offer low pricing and discounted shipping for huge orders and search for local specialty retailers to help cover supply deficiencies in a crunch.
If you are looking for further detail, here are 10 simple and detailed steps for starting a stationery business for startups,
Do You Need Help in Starting a Stationary Business?
Our professional consultants are available 24/7 who can help you in starting a new business in the USA and Canada. Call us at 1-800-496-1056  or contact us through live chat.
Stationery Business Plan
"In this age of email and texting, it is a real pleasure to receive a handwritten letter( on paper)  or a card with a personalized note included," said Joseph Ferriolo, Director of Wise Business Plans. "Personal attention is important to us here at Wise, too.
We listen carefully to each client's ideas and desired goals, then we create the right stationery business plan for a stationery company for that client, one that will guide them toward a prosperous business future."
Wise Business Plans specializes in creating professionally written plans for small business owners, with each one custom written by accomplished MBA writers, researchers, and financial modelers, and graphically designed by experts. The Wise Business Planning team of experts utilizes careful research on many levels, and an understanding of both the client base and potential sources of continuing cash flow, to formulate an individual outline for achieving success.
How much does it cost to start a stationery business?
The average cost to start a stationery business is significantly less than most other businesses, going somewhere in the range of 6,800to 50,000
Is the stationery business profitable?
The stationery business provides moderate profit margins, yet the high demand adjusts it. You would have the option to give items most likely with an edge of 25 percent to 35 percent to the end retailers. Your margin would basically be an average of 5per percent.
How do you market a stationery business?
Create a web presence by making a professional website and social media pages for your brand to provide detailed product information and direct purchasing ability. Promote your website and social media pages using article writing, S.E.O, and pay-per-click(PPC) advertising.