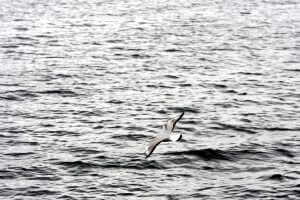 Like most things in life, patterns are repeated more often than we would like to admit. Most original thoughts or ideas are really based on previous successes or failures. With these things in mind, here are a few business concepts that have been found to be worthy of repeating.
Brand Storytelling:
Your "History" is your Brand. Every business has a back story. If you ask any owner why they started the business, the answer rarely involves dollars. Instead, the owner speaks of other motivators such as life balance, creative freedom, problem-solving, service to the community, or giving others quality employment. These histories and your Brand are the factors that are pulling clients, employees, and investors into the center of your business. Your Brand is the most powerful marketing message of any successful enterprise. To tap into its power, you must have a message that is strong, stable, and convincing.
Successful Entrepreneurs and Their Characteristics:
Be ready to adapt, and improvise. Technology, the economy, the weather, even your employees, are constantly changing. Rather than fuss and ignore it, successful entrepreneurs face it and try to understand change as a potential opportunity.
The secret to success is knowing, and being able to accept your strengths and weaknesses. Savvy owners grow their businesses by leveraging their time and talents. That means they delegate the low wage tasks, and focus on high-value sales, client relationships, or product development. Everyone feels like they started as lonely entrepreneurs, but successful companies learn to create a structure developed around their Brand to grow and extend their Brands reach.
Know the next three steps you want your company to take. Most great business leaders always have a plan in their head for their next move. They are always taking small steps to get where they want to be, but they are ready to recognize when the opportunity to take a giant leap presents itself, and they are prepared to jump on it.