Owning a franchise can be difficult, but there are moments that are sweet and satisfying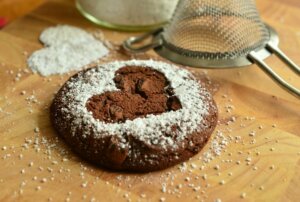 when all the pieces of your business puzzle come together. Great American Cookies has been creating sweet moments for customers alike for almost 40 years, and Wise Business Plans, which helps entrepreneurs around the world taste the joy of success, is proud to announce plans to reach out to cookies company as part of Wise's new 2014 Franchise Support campaign.
Who doesn't love cookies?
Joseph Ferriolo Director of Wise said, "Who doesn't love cookies?" "But, of course, there's more to running a successful business than just having a great product. There can sometimes be a planning gap between what the franchise parent company provides and the business owner's core knowledge. We can help bridge that. "As part of the campaign, Wise plans focus not only on the basics of good business building, such as up-to-date financials and marketing strategies but also provide specialized market research tailored to both the individual business and the parent concept, showcasing the chosen location for the franchise and emphasizing its value to the brand as a whole.
Franchise owner success:
"Each individual franchise location is a vital ingredient in creating a strong brand family," Ferriolo said. "But the success of the individual franchise owner is so important, and we can help them succeed in a way that strengthens every part of the overall business."
Wise Business Plans (wisebusinessplans.com), staffed with professional MBA writers, researchers, and financial experts, is a trusted partner for businesses across a broad spectrum of products and services. Our mission is to empower our clients to make the best possible business decisions, boost company performance and facilitate their funding success by laying the groundwork for strong businesses that excite, inspire and retain talented and exceptional employees.