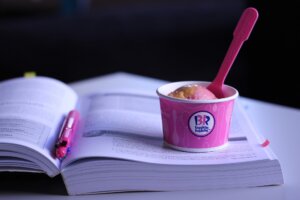 Imagine your childhood without a nearby Baskin-Robbins; chances are some of the luster of your earliest summer memories would be lost without the goodness of 31 flavors to choose from. The well-known company continues to bring joy to newer generations of customers through successful franchising, and Wise Business Plans, which helps entrepreneurs around the world plan for success, is proud to announce that it's reaching out to Baskin-Robbins owners as part of its new 2015 Franchisee Support campaign.
"There's something so wholesome a good about the simple joy of an ice cream cone," said Joseph Ferriolo, director of Wise. "We want to make running a franchise as satisfying and pleasurable as a summer afternoon treat."
As part of the campaign, Wise franchise plans focus not only on the basics of good business building, including financials and marketing efforts, but also provide specialized market research showcasing the chosen location for the new franchise and emphasizing its value to the brand family.
"We often come to business ownership not just with big expectations but with deep-seated connections and memories shaping the ways we make decisions. This especially affects people trying to choose a franchise," he said. "It can be difficult to reconcile your own ideas with the need to honor and uphold the traditions of a brand you respect. We want to help, and with our franchisee business plans, we can make thing easier and clear the way for clients not just to succeed but to find joy in the work."
Wise Business Plans (wisebusinessplans.com), staffed with professional MBA writers, researchers and financial experts, is a trusted partner for businesses across a broad spectrum of products and services. Our mission is to empower our clients to make the best possible business decisions, boost company performance and facilitate their funding success by laying the groundwork for strong businesses that excite, inspire and retain talented and exceptional employees.