Intel recently announced that it's launching a $125-million investment fund to support technology start-ups led by women and minorities. Wise Business Plans helps clients, in celebration of that move, is renewing its commitment to business owners in these categories in the latter half of 2021 by reaching out with updated product offerings, like management consulting and social media design.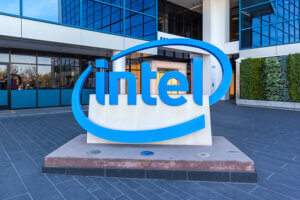 "We've always done everything we can to support business owners from all backgrounds," said Joseph Ferriolo, Director of Wise. "We applaud this amazing commitment by Intel to bring the infusion of creativity that diversity creates into the technology sector."
Wise Business Plans Helps Clients Take Advantage of Newly Announced Intel $125-million investment
Ferriolo said the company is focusing on offering an increasingly multi-faceted menu of service offerings to clients as 2021 progresses. Among those offerings are two initiatives of particular utility to new business owners: management consulting and social media marketing design.
"Regardless of how technical or specialized your work is, it can pay to get the word out about what you can do," said Ferriolo. "Our newest service category social media marketing design has been carefully constructed to do just that: to reach consumers and investors in multiple channels." Getting the attention of technology investors means keeping on the cutting edge, said Ferriolo.
"These business owners have to be at the top of their game," he said. "And if we want to serve them well, so we do. We're committed to staying at the forefront of our field, and helping these entrepreneurs take advantage of every opportunity for success."
Wise Business Plans staffed with professional MBA writers, researchers and financial experts, is a trusted partner for businesses across a broad spectrum of products and services. Our mission is to empower our clients to make the best possible business decisions, boost company performance and facilitate their funding success by laying the groundwork for strong businesses that excite, inspire and retain talented and exceptional employees.