How to Start an Excavation Company | Excavation Business Plan
The excavation contractors industry has shown a sharp increase over the past five years, possibly due to increased demand for excavation services in the housing and nonresidential building market.
Starting your own excavating business can be a rewarding and lucrative career. There are risks and challenges associated with this endeavor. One thing that occupies this type of work is the long hours and specific skills required to operate various pieces of heavy equipment, such as bulldozers, backhoes, and cranes.
How to Start an Excavation Company
A career in excavating can be rewarding and lucrative. However, this undertaking is not without its risks and challenges. The proper equipment, finance, business, and professional licenses are necessary for owning and operating your own construction excavating company.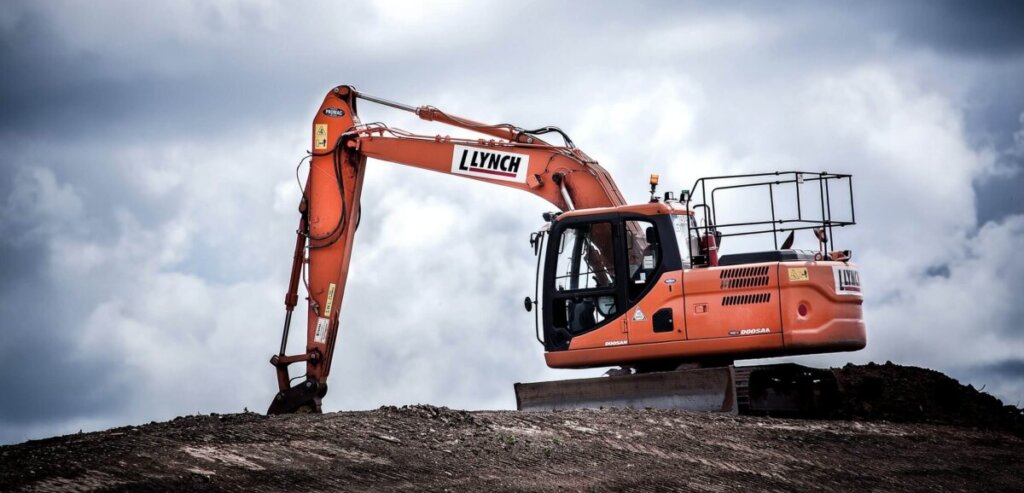 1. Register Your Business
Every business is registered with the secretary of state in the state where it operates. You can search for your desired business name on the secretary of state's website. Names need to be unique and should not be used by any other company. We recommend you to visit our "How to choose a business name guide" which can help you select a right business name 
Do You Need to Register a Business Entity for Excavation Business?
Our registered agents offer you a wide range of business formation services to make it easy for you to incorporate a business and focus on other tasks.
The main services we offer for business formation are:
NonProfit Business Formation
S Corporation Registration
Tax ID Number
2. Develop an Excavation Business Plan
In order to run a company, you must know how you want to achieve your goals. Start by writing a business plan based on your vision of your company's mission. Develop a management team that is capable of executing. Include a startup budget and financial projections in your marketing plan.
Need Help In Creating an Excavation Business Plan?
Business plan writing has never been easier for our clients. Our MBA-qualified business plan writers have written more than 15000 business plans for over 400 industries in over a decade.
3. Licensing your Business Properly
For details regarding license requirements, contact your local building contractor association. A permit is usually required for any job, so you or the site manager are responsible for obtaining the appropriate permits.
Do You Need a License to Operate an Excavator Business?
It has become easier to obtain a business license through wise business plans, which is generally needed for operating an excavation business.
Let Wise Help you to Get Your Excavator License Now
4. Purchasing Your Equipment
When starting up a company by yourself, there is a limit on the amount of heavy equipment you will need. When you want to launch a standard excavation company from the start, then you will need to purchase heavy equipment such as cranes, bulldozers, backhoes, trucks, forklifts, etc. In fact, buying brand new equipment can be quite expensive.
5. Financing Your Business
There are other costs associated with excavation companies aside from financing heavy equipment. In addition, licensing, insurance, contracts, and payroll services incur administrative costs. Marketing and advertising are also essential. You should outline an overall budget in your business plan.
Is Getting Funds a Challenge for You?
More than $1 B in funds have been raised by Wise Business Plans for its clients, Let Wise Business Plan's experts help you to get the right business funding for your excavation business every step of the way!
6. Developing a marketing and networking plan
Partnering with general contractors and other contractors is one of the best ways to grow your client base. Because you serve a specialized niche, your services complement those of other contractors and landscapers. You can meet general contractors by joining trade associations.
7. Open a Business Bank and net 30 Accounts and Get Credit Cards
Personal asset protection is enhanced when you open specialized business banking and credit accounts. When your personal and professional accounts are mixed, your personal assets (your home, automobile, and other valuables) are vulnerable if your excavation company is sued.
Furthermore, learning how to establish business credit may assist you in receiving credit cards and other financial resources in your excavation company's name (rather than yours), improved interest rates, greater lines of credit, and more.
Set up a business bank account
Apart from being a requirement when applying for business loans, establishing a business bank account has several benefits.
Separates your personal belongings from your excavation company's assets, which is critical for personal asset protection.

Makes tax preparation and accounting simple.

It makes tracking expenses easier and more organized.
Recommended: To discover the greatest bank or credit union, read our Best Banks for Small Business review.
Open net 30 accounts
In order to establish and grow business credit, as well as improve company cash flow, net 30 payment terms are utilized. Businesses purchase products and pay off the whole amount within a 30-day period using a net 30 account.
Net 30 credit vendors are reported to the major business credit bureaus (Dun & Bradstreet, Experian Business, and Equifax Business Credit). This is the way businesses build business credit to qualify for credit cards and other lines of credit.
Recommended: Read our list of the top net 30 vendors guide to start getting business credit or simply open your net 30 accounts with wise business plans in seconds.
Get a business credit card
It's exciting to open a business credit card for your firm. A business credit card can assist you to establish credit, safeguard your excavation company financially, access rewards (such as cashback), and simplify cash flow. It can also assist you to manage your expenditures.
Recommended:  Browse our list of the 11 best business credit cards to find the right card for you.
Do You Need Help in Starting a New Business?
Our professional consultants are available 24/7 and can help you in starting a new business in the USA and Canada. Call us at 1-800-496-1056  or contact us through live chat.
Related Article: How to start a masonry company
Excavation Business Plan by Wise Business Plans
Wise Business Plans offers a custom-crafted excavation business plan that is tailor-made to showcase startup or expansion concepts as companies work to acquire funding from investors and look to raise capital through venture capitalists, or private investors. All plans include market research and custom financials that are developed for each company, and all are offered at an affordable price.
Don't miss out to look at this simple excavation business plan sample to get an idea of what a business plan looks like.
Whether your company is a larger excavation business or you are running your own grader or backhoe, Wise Business Plans can assist you in building a more profitable long-term business future. We strive to meet all our client's business planning needs in an efficient, courteous, and timely manner," said Ferriolo.
Other Major Business Services for Excavation Business
Starting an excavation business? Wise business plans offer you a quick and easy guide to starting your own excavation business, as well as assistance in every step along the way from funding to registering or licensing a business entity, branding, and marketing. Following are our main services
Wise business plans also offer a net 30 account application. If you buy products on a Net-30 account, you have 30 days after the purchase date to pay the full bill. Having a Net 30 account can also make managing your business finances easier. Apply for your net 30 business accounts now
Tags:
business ideas
,
business types
,
Form a Business
,
starting a business