With many homeowners making the decision to replace their shingled roof with a long-lasting metal design, roofing companies are seeing a huge rise in customer interest. Wise Business Plans has begun partnering with roofing companies to analyze and research market trends for increased ability to maximize profits in 2021 and beyond.
"We all worry about the condition of the roof over our home and how long it will last before it has to be replaced, so it is gratifying to have qualified roofing professionals who can expertly lead us in making an informed decision," said Joseph Ferriolo, Director at Wise Business Plans. "Our professional team of business writers expertly guides those same roofing professionals, helping them make appropriate, well-informed business decisions, as well."
Tips: How to Start Home Roofing Business: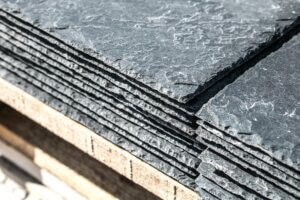 Plan your Business
Form a legal entity
Register for taxes
Open a business bank account
Get a Credit Card
Set up business accounting
Obtain necessary permits and licenses
Get Business Insurance
Define your brand
Establish your Web and Social Presence
Roofing Business Plan:
Our writers of roofing business plan specialize in creating professional business plans, custom wrote by accomplished MBA writers, researchers, and financial modelers, and designed by experts, whether roofing company owners are just starting out, applying for a business loan, seeking funding from investors, or leasing a new location.
The company's updated marketing strategy support for roofing companies now includes demographics and industry profile information for 2021, as well as strategies for reaching those pinpointed by the research as potential customers.
"Roofing businesses are valuable in that they aid homeowners in the upkeep of their property, and that is an essential and important occupation. Here at Wise, we take pride in helping these business owners also develop a lasting and prosperous future through high-quality business planning and services," said Ferriolo.
Our Wise Plan Writers:
Wise Business Plans, staffed with professional MBA writers, researchers, and financial experts, is a trusted partner for businesses across a broad spectrum of products and services. Our mission is to provide roofing business plan pdf to empower our clients to make the best possible business decisions, boost company performance and facilitate their funding success by laying the groundwork for strong businesses that excite, inspire and retain talented and exceptional employees.
NOTE: Contact us for a proven written business plan and grow fast.