More U.S.consumers are relying on the local pharmacist for lifestyle information and assistance in making quality choices when purchasing health care products. Wise Business Plans is now providing a business plan for a pharmacy and linking up with pharmacists across the country to provide renewed access to market analysis and trends information that can affect pharmaceutical business ventures.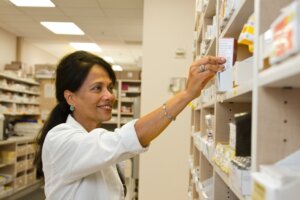 How to open a dispensary(How to start a pharmaceutical company):
 "Education and strong dedication go into the making of a pharmacist and these professionals not only dispense medications and treatments. but must also be adept at explaining specialized information in a knowledgeable manner to patients, physicians, and other health care partners," said Joseph Ferriolo, Director of Wise Business Plans. "At Wise, we support pharmacists with an expertly formulated business plan for dispensary and quality business services, allowing them to concentrate on the important health concerns of consumers," Ferriolo added.
All Wise Business Plans are custom-tailored to each company's unique business requirements, by professional business plan writers who consult with the client and provide valuable knowledge on how best to present ideas and meet the needs of that particular client. Each business plan for a pharmacy includes a professional and personal financial business plan for a pharmacy, and each has an option for a free rewrite, ensuring that it is absolutely correct. Download business plan sample
"We take our client's needs seriously and strive to exceed their expectations. Protecting their future earnings potential while guiding them step by step through the business plan for a pharmacy process is just one of the things Wise Business Plans does for pharmacy businesses," said Ferriolo.
"Pharmacists perform so many services and are important members of every community. Wise is pleased to help our clients in the pharmacy sector achieve quality, long-lasting business success."
Wise Business Plans (www.wisebusinessplans.com), staffed with professional MBA writers, researchers, and financial experts, is a trusted partner for businesses across a broad spectrum of products and services. Our mission is to empower our clients to make the best possible business decisions, boost company performance and facilitate their funding success by laying the groundwork for strong businesses that excite, inspire and retain talented and exceptional employees.