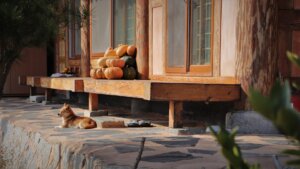 Indoor parks for dogs and pet daycare facilities are now more popular than ever, partly due to clients' inability to utilize outdoor parks in times of inclement weather. Wise Business Plans is partnering with owners and operators of indoor pet centers to assist with funding and expansion options through consumer trends tracking and market research that leads to long-term business sustainability.
"Our pets are an important part of our lives and most of us consider them a member of the family," said Joseph Ferriolo, Director of Wise Business Plans. "Getting pet center owners the quality information and indoor dog park business plan that are required to achieve success is one way that Wise makes sure our clients are well prepared for healthy, long-term business life."
How To Start An Indoor Dog Park?
Whether just Starting An Indoor Dog Park, applying for a business loan, or seeking funding from investors, Wise Business Plans can help create a road map for success, with market research and custom financials that are developed for each client's particular company. Design experts give every indoor dog park business plan a professional look and each client is entitled to a free revision to ensure that the plan is done right.
"Our Wise team of business plan writers works hard to ethically and consistently produce custom, high-quality plans that assist in fulfilling the goals of each of our clients. That was our plan from the beginning and continues to be our business objective," said Ferriolo.
Wise Business Plans (www.wisebusinessplans.com), staffed with professional MBA writers, researchers, and financial experts, is a trusted partner for businesses across a broad spectrum of products and services. Our mission is to empower our clients to make the best possible business decisions, boost company performance and facilitate their funding success by laying the groundwork for strong businesses that excite, inspire and retain talented and exceptional employees.