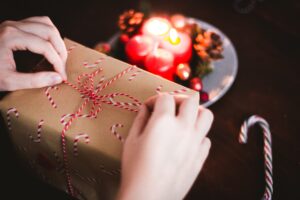 The Gourmet gift basket has become an integral part of the business world, and, for U.S.Gourmet gift basket companies and entrepreneurs, the 2020 holiday gift-giving season is a time to increase market share and gain improved brand recognition. Wise Business Plans, a leader in the global business planning industry, is offering a business plan for gift basket business for people who are struggling with the concept of howto start a gift basket business  and assisting Gourmet gift basket designers, creators, and venue owners to achieve strong growth and long-term business sustainability through effective business planning practices.
Business Plan For Gift Basket Business: 
"Gift-giving is one way to show appreciation for the employees and service providers that we interact within our daily business life. A gourmet gift basket is an excellent value for most people because it is an affordable option when buying for multiple clients or co-workers, and it can be tailored to the tastes and preferences of the recipients," said Joseph Ferriolo, Director of Wise Business Plans. "A Wise business plan is also excellent value for business owners who need to get ahead and want a plan that will incorporate their own unique ideas while keeping them on a path of sustained earnings and steady growth."
All Wise business plans are custom-tailored to each company's unique business requirements, by professional business plan writers who consult with the client and provide valuable knowledge on how best to present ideas and meet the needs of clients. Plans are always offered at an affordable price and each one includes an option for a free revision, should details change during the process.
"When you're working to build up a new business or expand your current one, planning is one of the most important options you have to ensure that your business will remain financially stable and profitable throughout its lifetime," said Ferriolo.
Wise Business Plans (www.wisebusinessplans.com), staffed with professional MBA writers, researchers, and financial experts, is a trusted partner for businesses across a broad spectrum of products and services. Our mission is to empower our clients to make the best possible business decisions, boost company performance and facilitate their funding success by laying the groundwork for strong businesses that excite, inspire and retain talented and exceptional employees.