Food House Business

Plan Sample
Fill the Form to Download Food House Business Plan Example
To create the structure and systems needed to allow our customers access to the majority of their away-from-home daily meal requirements on a one-stop-shop basis.
The Terrace Food Hall, LLC in Downtown Springfield, MA will be an exciting new dining concept which will be lease out spaces for local food and beverage artisans & eateries to offer their services. It allows food business owners the ability to share and therefore reduce the high initial upfront costs of opening a traditional brick and mortar while still having an individual footprint to sell to the public.
The number of active food hall projects in the U.S. grew to 86 by the close of 2017 and to 118 by the close of 2018. Over the last few years, about 30 new projects have been added annually, and that number is climbing.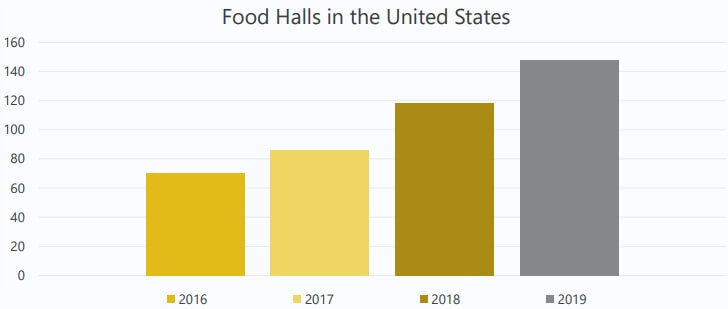 The traditional mall food court is a common seating area, surrounded by a periphery of food vendors. Those food vendors were usually fast food providers and the primary purpose of the mall food to serve as an amenity for consumers who were at the mall primarily to shop. Accordingly, the target markets of The Terrace Food Hall are local food and beverage artisans, restaurateur and eateries.
On the other hand, the visitors to food malls are the Millennial. Millennials comprise the group of about 80 million young men and women who were born in the '80s and '90s. They are:
Responsible for a huge portion of the quick-serve industry.
On average, they visit fast food joints 12 or more times per month.
They spend more of their income on food than any other generation.

STRENGTHS
Knowledge and experience of the owner 
Customer service commitment 
No food hall within a 15-mile radius of the location
WEAKNESSES
The company needs funding and working capital for a successful launch
As a new business, the Company must build its credibility
Social Media
Community engagement is also a driver for Millennials. They expected to be engaged and listened to. The Company will use social media and location-based tools to create and participate in dialogues with Millennials.
The Company will manage its brand on social media sites, such as Facebook, Instagram, and Twitter. By sharing photos of the premises, such as on Instagram as a foodie photo, the Company will direct targeted customers into the food hall.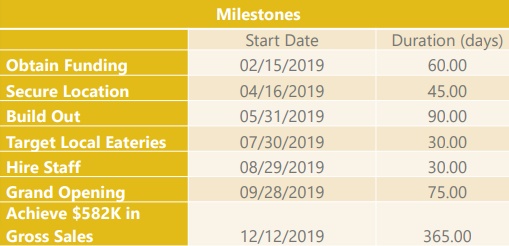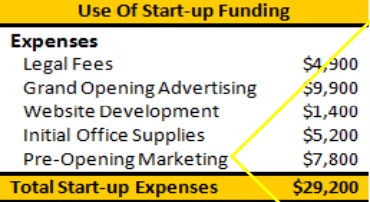 Projected Income Statement
The Terrace Food Hall, LLC intends to deploy its funding to maximize growth and profitability. In the Income Statement table below, gross margin equals sales minus direct costs. The "bottom line" or profit (as measured before and after interest, taxes, depreciation and amortization) equals gross margin minus operating expenses.

You will learn how to write a plan that looks as elegant and professional as this one with our free real sample business plans.
Click to view the real food store business plan sample. Our experienced MBA business plan writers professionally write each business plan and work with you to develop a winning plan.
Click To View The Real Food Court Restaurant Business Plan
Download Food House

Business Plan

Example PDF
We will show you some real-world business plan examples so you may know how to write your own, especially if you are seeking a bank loan or an outside investment and need to use SBA-approved formatting.