Graphic design services from crafting your company's color story to finding just the right images to share your vision at a glance, the experts at Wise put years of multi-channel marketing and Graphic design experience to work for our clients.
We offer a wide variety of print and digital graphic design services, but our most popular include
Logo design services Las-Vegas: Like the signet ring on the hand of a king, your logo is your mark. It must be bold, distinct, and instantly recognizable. At Wise, we work with clients to drill their business concept down to its very essence, then capture that energy visually to create a compelling logo that speaks with your voice. For full detail you can physically Visit our offices at Las angles, Las-veges and California.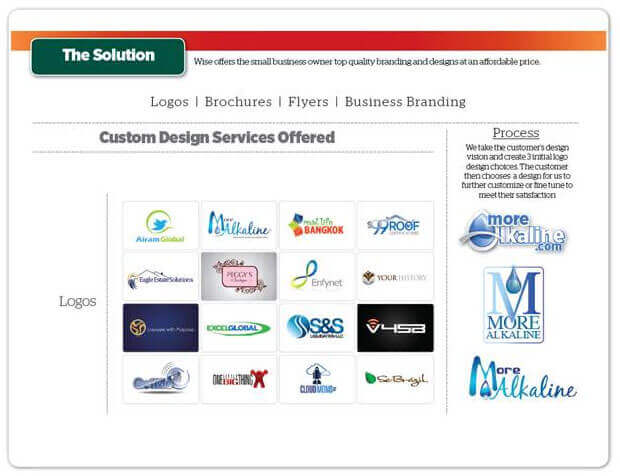 Brochure and Flyer design services: Using engaging copy and visuals that reach out and grab the viewer, a Wise brochure or flyer is an ambassador for your brand, turning prospects into committed and loyal clients or customers. Let us work to craft print collateral that's always on the job, sharing your vision one reader at a time.
Looking for something different? Maybe your website needs an update, your marketing copy is starting to feel stale or you need editing assistance. Contact us with all your print and digital business design or presentation needs, and we can help find a solution.