A significant percentage of U.S. consumers prepare special cuts of meat for holiday celebrations, and local butcher shops, and meat markets are looking forward to a productive end-of-year holiday season in 2020. A wise business plan is now offering a butcher shop business plan, meat market business plan, meat shop business plan to Meat cutting specialists and entrepreneurs, and have turned to a long time business planning leader Wise Business Plans for assistance in mapping personal and professional financial goals heading into 2021.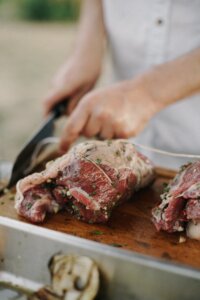 "A rib roast or custom steaks or other specialty meat can be an important part of any celebration and is something that people depend on their local meat market or a butcher shop to cut and wrap properly," said Joseph Ferriolo, Director of Wise. "Our clients depend on the Wise team of business writing experts to craft the correct plan, formulated with their specific ideas and goals always at the forefront"
Opening a butcher shop or how to start a butcher shop (A Wise business plan  helps you best startup in butcher shop business):
All Wise Business Plans are custom-tailored to each company's unique business requirements, by professional business plan writers who consult with the client and provide valuable knowledge on how best to present ideas and meet the needs of the client. Each butcher shop business plan includes professional and personal financial planning, and each has an option for a free rewrite, ensuring that it is absolutely correct.
"Procuring and preparing fresh food for the varied tastes of the public is no small endeavor and at Wise, we are proud to assist businesses that support their communities," said Ferriolo.
Wise Business Plans, staffed with professional MBA writers, researchers, and financial experts, is a trusted partner for businesses across a broad spectrum of products and services. Our mission is to empower our clients to make the best possible business decisions, boost company performance and facilitate their funding success by laying the groundwork for strong businesses that excite, inspire and retain talented and exceptional employees.