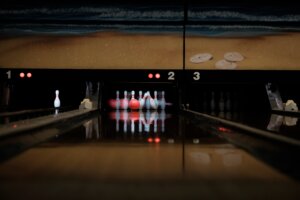 Bowling centers have had to adapt to changing times in recent years, adding new entertainment options in order to continue serving neighborhoods as meeting places for co-workers, families, and friends to gather for fun and entertainment. Wise Business Plans has now given the answer of is owning a bowling alley profitable and how to make a bowling center? Wise has established a strategy of action for Bowling centers entrepreneurs and businesses, providing expert market analysis, state-of-the-art custom business plans, and accompanying business services.
"Most of us work hard and we look forward to our leisure time," said Joseph Ferriolo, Director of Wise Business Plans. "Planning effectively for the future of one's business can enable owners and entrepreneurs to relax and enjoy that time off, knowing that they have protected their livelihood."
Wise Business Plans specializes in creating professional business plans, custom-written by accomplished MBA writers, researchers, and financial modelers, and graphically designed by experts. Every plan includes professional and personal financial planning designed for each client. Clients do not have to worry about the complexities of becoming an expert business plan writer because the Wise team of experts takes each entrepreneur's ideas and goals and puts them into a tangible format that banking institutions and investors require. All Wise plans are affordably-priced and include a free option for revision, should details change during the creation process.
"At Wise, we do the research necessary to identify your niche market and move your business in the direction you want to grow," said Joseph Ferriolo, Director of Wise Business Plans.
Wise Business Plans (www.wisebusinessplans.com), staffed with professional MBA writers, researchers and financial experts, is a trusted partner for businesses across a broad spectrum of products and services. Our mission is to empower our clients to make the best possible business decisions, boost company performance and facilitate their funding success by laying the groundwork for strong businesses that excite, inspire and retain talented and exceptional employees.