The American Society of Baking will induct five industry leaders into the Baking Hall of Fame on Feb. 29 during a special ceremony at Baking Tech 2016. As specialty bakeries work to keep culinary arts such as pie-making alive, Wise Business Plans supports these companies with state-of-the-art custom business plans to meet the unique business challenges of such a venture.
"Whether you are looking to open a new shop or expand your current operation, we will help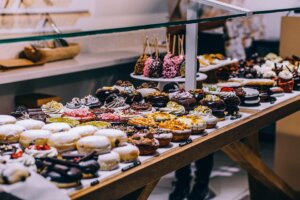 to the size and scope that meets your current and future needs by developing the right plan for your particular specialty," said Joseph Ferriolo, Director of Wise.
Wise can help baking artisans get the funding and business direction needed to define company goals with a high quality, individual business plan, written by professional, MBA-educated writers. And each plan includes marketing strategies, in-depth financials and demographic analysis to shape each entrepreneur's individual message to consumers.
"At Wise, we know that baking involves both art and serious work. We can help assure that the work doesn't overwhelm the art by supporting your company with the business plans and services that you require to invest in your future," said Ferriolo.
Wise Business Plans (wisebusinessplans.com), staffed with professional MBA writers, researchers and financial experts, is a trusted partner for businesses across a broad spectrum of products and services. Our mission is to empower our clients to make the best possible business decisions, boost company performance and facilitate their funding success by laying the groundwork for strong businesses that excite, inspire and retain talented and exceptional employees