Wood is once again one of the most sought after flooring options available to home builders and consumers, leading distributors and importers of wood flooring components and
wood floor designs
to turn to Wise Business Plans for assistance in securing funding for expansion and meeting requirements for a long-term surge in business growth.
"A hardwood floor, hardwood floor colors, and wood floor designs add beauty and elegance to any home and is a quality long term investment for the homeowner," said Joseph Ferriolo, Wise Business Plan's Director. "At Wise, we feel that the high-quality business plans and services we offer to our clients, such as wood flooring importers and distributors, are also an important long-term investment, one that can enable them to achieve greater financial success and secure a more profitable business future."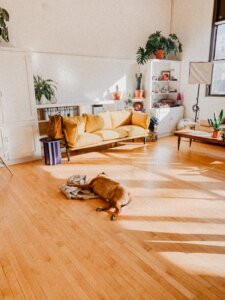 Entrepreneurs and business owners no longer have to worry about the complexities of becoming an expert business plan writer because the Wise Business Plans team of experts takes the client's ideas and goals and puts them into a tangible format that banking institutions and investors require. All Wise Business Plans are professionally custom crafted by MBA qualified writers to provide a sound basis for individual business ventures and include professional financial planning. 
The company also offers a line of in-depth business learning guides and resources on topics that new and even experienced business owners can benefit from.
"Our clients are of the greatest importance to us. We value their trust and work very hard to keep earning that trust, one client at a time," said Ferriolo. "We want to help provide a stable foundation for their companies to stand and grow upon for years to come."
Wise Business Plans, staffed with professional MBA writers, researchers, and financial experts, is a trusted partner for businesses across a broad spectrum of products and services. Our mission is to empower our clients to make the best possible business decisions, boost company performance and facilitate their funding success by laying the groundwork for strong businesses that excite, inspire and retain talented and exceptional employees.