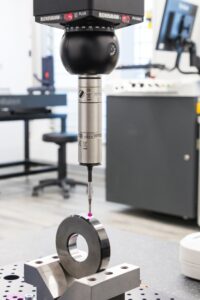 In the current 2017 market, precision machined products exploded with fifty-four percent of the industry expecting sales to increase in the first three months of 2018, and thirty-eight percent expecting sales to remain level.
Wise Business Plans has committed to team with these Precision Machine companies in order to have the necessary data and market analysis needed for sustained growth and future earnings potential and give a concept about small machine shop business plans.
Small machine shop business plan
"In machine shops all over our country, highly trained and skilled craftsmen form metals into customized shapes and sizes using lathes, milling machines, grinders, and drill presses," said Joseph Ferriolo, Wise Business Plans Director. "At wise, we also follow very strict standards in preparing and presenting our business plans and services to our clients. We value hard work and dedication and strive to do our best for every client."
Wise Business Plans specializes in professional business plans, crafted by accomplished MBA writers, graphically designed by experts. Clients do not have to worry about the complexities of becoming an expert business plan writer. The Wise team of professional writers will take an entrepreneur's ideas and goals and put them into a completed format that banking institutions and investors require.
"Owning a business that deals with the strictest of specifications and tolerances can be very challenging at times. Wise can take some of that stress away by handling all our client's business planning needs with professional expertise, conducted in an ethical and efficient manner," said Ferriolo.
Wise Business Plans (www.wisebusinessplans.com), staffed with professional MBA writers, researchers, and financial experts, is a trusted partner for businesses across a broad spectrum of products and services. Our mission is to empower our clients to make the best possible business decisions, boost company performance and facilitate their funding success by laying the groundwork for strong businesses that excite, inspire and retain talented and exceptional employees.