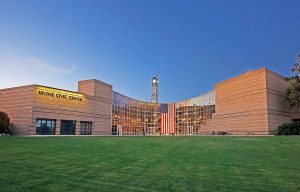 As the U.S. economy continues to grow, consumers are gaining confidence and loosening the purse strings to improve and enhance homes and property.
Sod companies are in line to see an increase in sales and are now partnering with Wise Business Plans for assistance in planning effective marketing campaigns and growth strategies using a lawn care business plan.
for a full year before that mature grass is laid down and tended on properties. They do this to ensure success, looking ahead and meeting the needs of their clients with a quality, well-planned product," said Joseph Ferriolo, Director of  Wise Business Plans.
"At Wise, our work is similar, in that we train regularly and look ahead for each of our clients, helping them to lay a path to success in their chosen field and working with them, one-on-one, to nurture and guide that success."
How to Start a Sod Farm Business? 
Wise Business Plans specializes in creating professionally written business plans for small business owners, with each one custom written by accomplished MBA writers, researchers, and financial modelers, and graphically designed by experts.
The Wise Business Planning team of experts utilizes careful market research on many levels, and an understanding of both the client base and potential sources of continuing cash flow, to formulate an individual outline for achieving success.
"If you ask most business owners, they will tell you that their business is more than just their livelihood…it is an important part of life, a way of making a mark on the world and doing something that has a lasting benefit to others. At Wise, we work to be a beneficial partner to every client we interact with. Their success is our goal," said Ferriolo.
Wise Business Plans (www.wisebusinessplans.com), staffed with professional MBA writers, researchers, and financial experts, is a trusted partner for businesses across a broad spectrum of products and services. Our mission is to empower our clients to make the best possible business decisions, boost company performance and facilitate their funding success by laying the groundwork for strong businesses that excite, inspire and retain talented and exceptional employees.