Dog training marketing plan:
The service dog training community has now become an important and fast-growing part of the dog training market, due to an increase in the public interest and an expanded need for dogs trained to meet specific assistance requirements of clients. Wise Business Plans Offering free dog training business plan to entrepreneurs, a long-time leader in the global business planning industry, supports dog training entr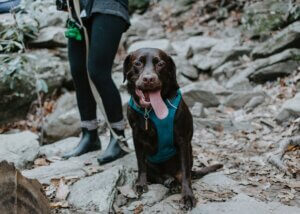 epreneurs with in-depth market analysis and consumer trends data to assist dog trainers in remaining solvent and meeting future profit margins.
Starting a dog training business from home:
"Knowing that a service dog has been effectively trained in areas that will make the dog a better citizen and a more reliable assistant and companion is extremely important," said Joseph Ferriolo, Director of Wise Business Plans. "At Wise, we believe in effective training and have a team of professionals that constantly researches, trains, and works to efficiently complete free dog training business plan professionals that will meet individual client needs in a timely and courteous manner."
Wise Business Plans specializes in creating professionally written free dog training business plan for small business owners, with each one custom written by accomplished MBA writers, researchers, and financial modelers, and graphically designed by experts. The Wise Business Planning team of experts utilizes careful market research on many levels, and an understanding of both the client base and potential sources of continuing cash flow, to formulate an individual outline for achieving success.
How to start a dog training business
"An untrained dog can be a liability and can make a real difference in how an owner is able to live his or her day-to-day life, but a well-trained dog can add pleasure and companionship to the art of service. Having a well-researched free dog training business plan can mean running a business with a secure future and can help your company become a pleasure to own," said Ferriolo.
Wise Business Plans (www.wisebusinessplans.com), staffed with professional MBA writers, researchers, and financial experts, is a trusted partner for businesses across a broad spectrum of products and services. Our mission is to empower our clients to make the best possible business decisions, boost company performance and facilitate their funding success by laying the groundwork for strong businesses that excite, inspire and retain talented and exceptional employees. Download sample business plans pdf