Electrical Construction and Maintenance Magazine recently announced its top electrical design firms of 2020, ranked according to uses of electrical energy and electrical design revenue earned in 2019. Wise Business Plans, as a leader in the business planning industry, is now proud to be partnering with electrical contractors and designers to further research and market development with an electrical business plan, and
electrical contractor company
, leading toward increased earnings and sector stability.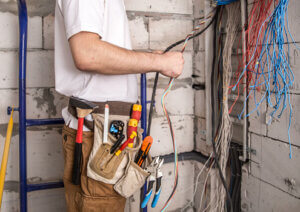 "So many things in our lives are dependent on electricity and having the proper design and construction element is critical to the future of any electrical project," said Joseph Ferriolo, Wise Business Plans Director. "It is also important for electrical contractors, designers, and entrepreneurs to have the correct business and financial elements and uses of electrical energy included when choosing to acquire a business plan, as that will affect the future of their business, both currently and in the long term."
All Wise business plans are custom tailored to each company's unique business requirements by professional business plan writers who consult with the client and provide valuable knowledge on how best to present ideas and meet the needs of clients. Plans are always offered at an affordable price, and each one includes an option for a free revision, should details change during the process.
"Most of us don't spend much time thinking about electricity, even in the construction process, until we encounter a problem. It's good to know that there are qualified electrical professionals taking precautions and making sure things are done right the first time. We want our electrical design and construction clients to know that we take the work we do for our business clients very seriously and stand behind every plan we create," said Ferriolo.
Wise Business Plans, staffed with professional MBA writers, researchers, and financial experts, is a trusted partner for businesses across a broad spectrum of products and services. Our mission is to empower our clients to make the best possible business decisions, boost company performance and facilitate their funding success by laying the
groundwork
for strong businesses that excite, inspire and retain talented and exceptional employees.