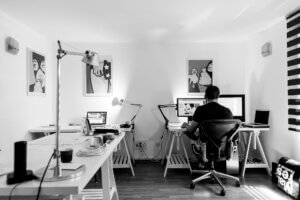 Wise Business Plans, which provides fully individualized, custom-produced and business plans for businesses in all stages of business development in the United States and across the world, is excited now offer advanced web design services to clients.
"We've always offered certain design services, but we've decided to really step up our web design capabilities for this year," said Joseph Ferriolo, director of Wise. "We recently overhauled our own site, wisebusinessplans.com, and it felt natural to offer the same kind of website makeover services to others."
Clients can approach Wise with projects as big or as small as they can imagine, he said. A submission process at WiseBusinessDesigns.com gets the ball rolling.
"We decided, instead of offering just a static menu of services, we'd let clients express their needs to us in 2015, and take it from there," Ferriolo said. "We want our clients to feel emboldened to walk confidently toward success in the coming months, and the best way to make that happen is to walk right beside them, every step of the way."
Wise Business Plans (wisebusinessplans.com), staffed with professional MBA writers, researchers and financial experts, is a trusted partner for businesses across a broad spectrum of products and services. Our mission is to empower our clients to make the best possible business decisions, boost company performance and facilitate their funding success by laying the groundwork for strong businesses that excite, inspire and retain talented and exceptional employees.