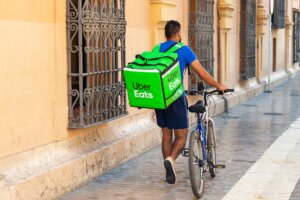 As Uber and Lyft grapple for market share in the swiftly growing rideshare industry, sole proprietors who work as contract drivers for such companies are looking to carve out their own career niche. Wise Business Plans, which provides individualized, custom-designed business plans for startups and expanding businesses, is reaching out to these entrepreneurs with planning assistance as they navigate toward financial independence.
"A lot of sole proprietors, especially those affiliated with a parent company, believe they don't need a business plan," said Joseph Ferriolo, director of Wise. "But this can be a big mistake. This is your livelihood. Take it seriously, and plan it as carefully as you would anything else that has such a massive impact on your life. We want to help these contract drivers make the most out of the opportunity they've stepped up to claim."
Ferriolo said being an independent contractor working for a parent company is a bit like owning a small franchise, something with which Wise is very familiar.
"We can help you represent your company with integrity while still reaching your own personal career goals," he said. "That's what good planning is really all about."
Wise Business Plans (wisebusinessplans.com), staffed with professional MBA writers, researchers and financial experts, is a trusted partner for businesses across a broad spectrum of products and services. Our mission is to empower our clients to make the best possible business decisions, boost company performance and facilitate their funding success by laying the groundwork for strong businesses that excite, inspire and retain talented and exceptional employees.