Wise dog daycare business plan for
 dog training entrepreneurs with in-depth market analysis 
U.S. dog training professionals, in an ongoing effort to keep up with the latest methods and techniques, are currently looking at options to further research and acquire business capital. Wise Business Plans, a leader in the global business planning industry, offers
dog training
service
or dog training business plan, dog daycare business plan, and
 supports dog training entrepreneurs with in-depth
market analysis
and consumer trends data to assist dog trainers to remain solvent and meet future profit margins.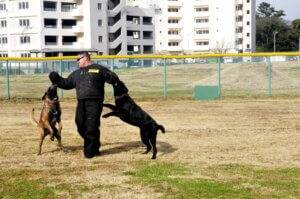 Do You Know the Difference Between a Well Trained Dog and an
untrained dog?
"A well-trained dog is a pleasure and an untrained dog can be a disaster waiting to happen."An untrained dog can be a liability and can make a real difference in how an owner is able to live his or her day-to-day life, but a well-trained dog can add pleasure and companionship to the art of service. Having a well-researched free dog training business plan can mean running a business with a secure future and can help your company become a pleasure to own," Having a well-researched dog daycare business plan can also mean the difference between running a business with an unknown future or having a secure future with a company that is a pleasure to own," said Ferriolo.
How to become a dog trainer
"Obedience and safety are important foundations of canine training and knowing that your pet or working dog has been effectively trained in these areas will make your dog a better citizen and a more reliable companion," stated Joseph Ferriolo, Director of Wise Business Plans. "At Wise, we believe in the importance of effective training and have a team of MBA qualified business writers and professional graphic designers that can complete a

dog training business plan

professionals that will meet your individual need in a timely and courteous manner."
Wise Business Plans specializes in dog daycare business plan and service dog training for small business owners to help meet requirements when seeking funding from lending institutions and investors. All Wise dog daycare business plan is created one at a time, after careful consultation with and detailed instructions from the client, and each includes personal and professional financial planning.
Wise Business Plans
, staffed with professional MBA writers, researchers, and financial experts, is a trusted partner for businesses across a broad spectrum of products and services. Our mission is to empower our clients to make the best possible business decisions, boost company performance and facilitate their funding success by laying the groundwork for strong businesses that excite, inspire and retain talented and exceptional employees.