In honor of National Paperclip Day on May 29,2016, Wise Business Plans is gathering essential data and charting current market trend numbers in order to guide office supply companies in a better direction to enhance future profit and earnings figures.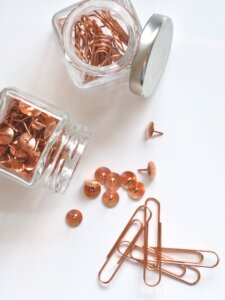 "The lowly paperclip seems completely unimportant until we reach for one, and there are none to be had. Office supplies and the companies that provide them are a part of the lifeblood of any business," said Joseph Ferriolo, Director at Wise Business Plans. "Here at Wise, we take pride in the work we put in each day to offer all our clients the very best in business plans and services."
Wise employs a proven five-step process in the creation of all office supply store business plans, and each plan is individually created and researched for accuracy to meet the needs of a particular client.
"Caring for the business planning requirements of companies, such as those that supply paperclips and other necessary office items to the working world is something that Wise Business Plans takes pride in," Ferriolo said.
Wise Business Plans (wisebusinessplans.com), staffed with professional MBA writers, researchers and financial experts, is a trusted partner for businesses across a broad spectrum of products and services. Our mission is to empower our clients to make the best possible business decisions, boost company performance and facilitate their funding success by laying the groundwork for strong businesses that excite, inspire and retain talented and exceptional employees.