Spring is fast approaching, and well drillers and maintenance companies are gearing up to take advantage of their busiest season of the year. Wise Business Plans is now offering water well drilling business plan and aiding water well businesses in attaining financial freedom and future earning by providing professional business plans, including careful market research and a deep understanding of both client base and potential sources of continuing cash flow, to secure a long-term outline for achieving success.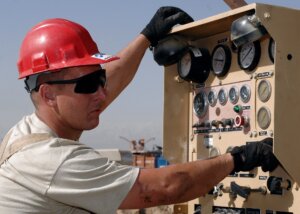 Starting a water well-drilling business (A Wise business plan  helps you best startup in well drilling business):
"With over 15 million U.S. households relying on private wells for drinking water, residential water well drillers have the responsibility of constructing safe and dependable wells for our home water needs," said Joseph Ferriolo, Director of Wise Business Plans. "The Wise team of expert water well drilling business plan writers takes the responsibility of securing future business success for well-drilling entrepreneurs seriously by carefully consulting with our clients and listening to their ideas, every step of the way."
Wise Business Plans specializes in custom-tailored plans that encompass each client's unique requirements. All plans are created by professional business plan writers who consult with the client and provide valuable knowledge on how best to present ideas and meet the needs of clients just starting out, applying for a business loan, seeking funding from investors, or leasing a new location. Every Wise water well drilling business plan includes a market analysis summary that will help business owners and investors, alike, understand the demographics of the community the client is serving.
"Water is a precious resource that is not only necessary for life itself, but it can transform our world by changing it from desert to garden. Wise Business Plans offers residential water well drillers and maintenance companies quality water well drilling business plan, written by seasoned professionals who work closely with clients to provide the very best for every business that they serve," said Ferriolo.
Wise Business Plans, staffed with professional MBA writers, researchers, and financial experts, is a trusted partner for businesses across a broad spectrum of products and services. Our mission is to empower our clients to make the best possible business decisions, boost company performance and facilitate their funding success by laying the groundwork for strong businesses that excite, inspire and retain talented and exceptional employees.