Wise Business Plans, which provides custom-written and designed business plans for businesses of all sizes around the globe, is proud to announce that it will continue its successful business presentations initiative into the coming months
Begun as an attempt to try meeting a need that founder and director Joseph Ferriolo saw in the Wise client base, the program offers both companion presentations that complement business plans produced by the company as well as stand-alone pitch decks and other presentation-related materials.
When the program took off, becoming a clear success in 2014, the decision was made to continue offering these kinds of services, he said.
"I saw a wide gap between what people wanted in presentations, what they were able to create for themselves,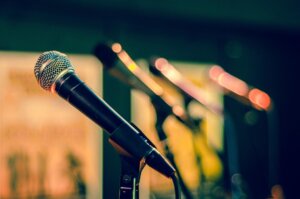 and what they were being provided by other companies," said Ferriolo. "Because of the systems and staff we already have in place, we're able to quickly get an in-depth look at what makes a business unique, and then translate that information into a format that's eye-catching and attention-retaining. Like our plans, our presentation is never one-size-fits-all — they are always a reflection of the business and its owner."
Wise may even look at expanding its presentation services in the coming months if demand continues to grow.
"We're always open to suggestions and new ideas," Ferriolo said. "We just want to serve our clients and see them succeed; anything we can do to further that goal is something we are happy to keep doing."
Wise Business Plans
 (wisebusinessplans.com), staffed with professional MBA writers, researchers and financial experts, is a trusted partner for businesses across a broad spectrum of products and services. Our mission is to empower our clients to make the best possible business decisions, boost company performance and facilitate their funding success by laying the groundwork for strong businesses that excite, inspire and retain talented and exceptional employees.