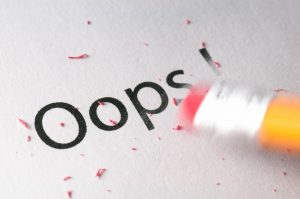 Some Common Weaknesses of a Business to Avoid
All businesses should have a business strategy. Unfortunately, the vast majority of plans are hardly worth the paper they're printed on, even though the business it describes continues to sputter along. When it comes to creating a business plan that will attract investors and guide your company's future, some things are best left to the pros.
Most substandard business owners share one or more of the following common business plan mistakes. Here are some common weaknesses of a business to avoid when writing a business plan for the company's strengths and weaknesses.
Top 4 Common Weaknesses of  a Business Plan:
Spelling, punctuation, grammar, and style, SWOT analysis, and strategic planning are important when it comes to getting your business plan written. Investors are looking for clues about the underlying business and its leaders when they're studying your plan.
When they see one with spelling, punctuation, and grammar errors, they immediately wonder what else is wrong with the business and what are the weaknesses opportunities, and threats. Before you show your plan to a single investor or banker, go through every line of the plan with a fine-tooth comb. Run your spell check and have someone you know with strong editorial skills review it for grammar problems.
Incomplete Business Plan

The plan is incomplete. Every business has customers, products and services, operations, marketing and sales, a management team, and competitors. At an absolute minimum, your plan must cover all these areas including the common weaknesses of a business.
A complete plan should also include a discussion of the industry, particularly industry trends, such as if the market is growing or shrinking. Finally, your plan should include detailed financial projections–monthly cash flow and income statements, as well as annual balance sheets, going out at least three years.
General Assumptions In A Business Plan

The plan makes unrealistic assumptions. By their very nature, business plans are full of assumptions. The most important assumption is that your business will succeed! The best business plans highlight critical risks, common small business mistakes, and provide some sort of rationalization for them.
The worst business plans bury these risks throughout the plan so no one can tell where the assumptions end and the internal and external factors begin. Market size, acceptable pricing, customer purchasing behavior, these all involve assumptions. Wherever possible, make sure to tie your assumptions to facts.
A simple example of this would be the real estate section of your plan. You should research the locations and costs for real estate in your area, and make a careful estimate of how much space you'll actually need before presenting your plan to any investors or lenders.
Writing a Business Plan

Writing a business plan is hard work, many people spend a year or more writing their plan. But the hardest part is developing a coherent picture of the business that makes sense, is appealing to others, and provides a reasonable road map for the future.
Your products, services, business model, weaknesses of a business, customers, marketing and sales plan, internal operations, management team, common small business mistakes, and financial projections must all tie together seamlessly. If they don't, you may not ever get your business off the ground.
Business Plan Writing Services

Many of the smartest entrepreneurs hire professional help. Wise Business Plans can help guide you through the entire process, fill in knowledge gaps, for instance, if you know marketing but not finance, provide additional feedback, and package your plan in an attractive, professional format. Wise Business Plans can help you in Business plan mistakes to avoid when writing a business plan.