Recent studies regarding the impact that transport companies have on U.S. infrastructure and the future of American supply chains illustrate the importance of the goods moving industry. Wise Business Plans is now offering transportation business plans to trucking business owners and other transport companies with deep market analysis and regional market data that will lead to increased revenue and substantial future business stability through proper planning.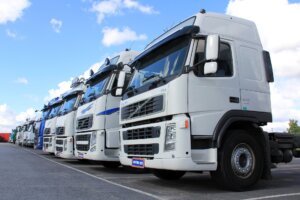 "When we order items, whether personal or business-related, there must always be a method in place for these items to reach us promptly, and that takes a great deal of planning," said Joseph Ferriolo, Director at Wise Business Plans. "Planning a quality future for your business is also vitally important and can mean the difference between growing your thriving business or watching it flounder."
The Trucking Industry
The Trucking Industry produces over $155.4 billion dollars in gross revenue annually and has long been viewed as a trucking industry trends staple in the United States economy.  With so much of the nation's goods and products being shipped from state to state the need for companies with the ability to adequately transport them continues to be of the utmost importance.
"Even with the price of fuel becoming an issue, the need for fitness planner trucking entities with the ability to satisfy the demands of the market still exists".  "The margins for trucking companies may have dipped over the course of the last five to seven years due to rising fuel costs.
But what we have noticed is that these trucking industry trends are incredibly resilient and have in some areas, restructured their business models to regain the financial position they held before fuel prices began to climb", says Ferriolo.
Growth Rate for Trucking Industry Trends
Whether it's the long-freight trucking industry trends segment or local freight trucking industry trends segment, the industry as a whole has a strong outlook.  Research conducted via IBISworld.com shows that they are projected to realize a 4% growth rate from 2015 to 2020.  "This is significant when you consider the fact that the industry is extremely cost-sensitive.  To have this type of a projected growth rate speaks positively about the United States economy as a whole", says Ferriolo.  All business plans for the Trucking Industry developed by Wise Business Plans are filled with real-time information that places the client in the best possible position to succeed.  Trucking business plans created by Wise Business Plans include the following:
Key Success Factors:  "The keys to success have changed dramatically over the course of the last five years.  What may have worked in the past does not necessarily apply in this new environment", says Mr.

Ferriolo

.  With that being said Wise Business Plans uses real-time information to give the client an accurate view of the industry and develops key success factors based on these and a number of internal operations factors.
Industry Analysis:  A thorough industry analysis is needed for an industry that is evolving as rapidly as trucking.  "There are no innovations that allow individuals and companies to operate in a much more efficient manner.  These things were simply not available in years past.  It's our job to make the client abreast of them and how they impact the industry and their ability to effectively compete", says Mr.

Ferriolo

.
Financials:  "Proper financials with accurate projections are extremely important in the Trucking Industry.  With the business being so cost-sensitive and profits is based on the fluctuations of fuel, having sound financials in place is a must", says Mr.

Ferriolo

.  The professionals at Wise Business Plans are adept at developing financials that give the client an accurate view of their current and long-term financial standing.
The Trucking Industry trends remain a staple of the United States economy and become more and more important with each passing year.  When the time comes to develop a business plan for your organization, let the professionals at Wise Business Plans manage all of your needs.
Need Transportation Business Plan To improve Profits
We know exactly what investors are looking for in a transportation business plan. Wise Business Plans will help your transport company businesses by transportation business plan you need. You want a business plan that delivers – effective strategy, improves profits. Give us a chance and we will create a business plan for you.
In the topic given below, we explain other business plans in more depth, which will help you in getting the business plan you need.
Wise clients do not have to worry about the complexities of becoming expert business plan writers themselves thanks to the Wise team of MBA qualified writers, which takes each entrepreneur's ideas and goals and puts them into a tangible format that banking institutions and investors require. All Wise plans include professional and personal financial planning prepared for the unique needs of the business owner.
"Planning is key in most facets of our daily lives and our business is a big part of daily life for many of us. We want our transport clients to know that we are able and ready to guide them to a more profitable and satisfying business future," said Ferriolo.