Self Defense schools and self defense instructors are looking forward to the new year due to increased demand and an awareness of the need for personal awareness and self-confidence. Wise Business Plans is now giving a complete plan about how to start your own self defense business, offering self defense business plans and researching current market data and has put in place a strategy to help self-defense instructors and entrepreneurs better meet their profit projections and long-term goals through proper personal and professional business and financial planning.
Start your own self defense business and self defense business opportunities: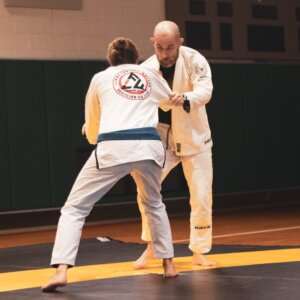 "Teaching people to rely more on themselves for their personal well-being is a rewarding and important occupation. Not only does it provide the ability for a person to gain greater self-esteem, but it also contributes greatly to the safety of those clients and the loved ones around them," said Joseph Ferriolo, Director at Wise. "We always have our client's best interests at the forefront and work to treat each and every self-defense instructor business plan with the care and detailed attention that our clients have come to expect from us."
All Wise self defense business plans are custom written by accomplished MBA writers, researchers, and financial modelers, and graphically designed by experts to meet the particular needs of each client, whether just starting out, applying for a business loan, seeking funding from investors, or leasing a new location.
Importance of self defense:
"Self-defense instructors realize that a student's safety or life may someday rely on the skills that were gained during the time within their care. At Wise, we realize that every client's business needs are different, and we carefully create the correct self defense business plans for each one, a plan that they can rely on to support their business goals," said Ferriolo.
Wise Business Plans, staffed with professional MBA writers, researchers, and financial experts, is a trusted partner for businesses across a broad spectrum of products and services. Our mission is to empower our clients to make the best possible business decisions, boost company performance and facilitate their funding success by laying the groundwork for strong businesses that excite, inspire and retain talented and exceptional employees.