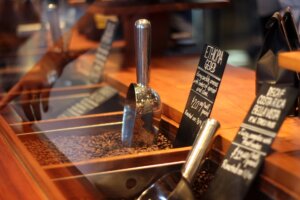 Rural grocers and operators are now seeking to capitalize on customer demand by stocking local farm produce and adding other attractions, such as lunch buffets. Wise Business Plans, a long-time leader in the business planning industry, is offering rural grocers the high-quality business plan for grocery store and accompanying services that are needed to sustain and grow a thriving business in a competitive market.
How to start a grocery store (opening a grocery store):

"In order to compete with large franchise stores, it is imperative for rural store owners to have accurate market data and a business plan for grocery stores that lays out an effective path for long-term success," said Joseph Ferriolo, Director of Wise Business Plans. "The competition for consumer food dollars is fierce and it takes constant vigilance and planning to stay ahead of the crowd,"

Wise Business Plans can help define the business goals of rural grocers and assist clients to present a winning plan to raise capital and meet specific market demands, including the tools needed to manage a thriving business. Wise Business Plans offers grocers one-of-a-kind, carefully created a business plan for grocery store, custom-crafted by MBA qualified writers and graphic designers, and always offered at an affordable price.
"At Wise, we take special pride in helping small businesses grow and thrive in their home communities, knowing that they are an important part of the unique character and identity of their hometown," said Ferriolo.
Wise Business Plans staffed with professional MBA writers, researchers, and financial experts, is a trusted partner for businesses across a broad spectrum of products and services. Our mission is to empower our clients to make the best possible business decisions, boost company performance and facilitate their funding success by laying the groundwork for strong businesses that excite, inspire and retain talented and exceptional employees.