Wise Business Plans is dedicated to making the most of your business planning needs. We specialize in professional business plans written by accomplished professional business plan writers.
Our mission is to write customized professional business plans at an affordable price. Professional SBA Business Plans are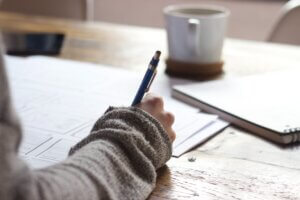 being required for SBA bank loans, investors, grants, venture capitalists, and even leasing office spaces.
Our clients no longer have to worry about the complexities of becoming professional business plan writers. Our MBA-qualified business plan writers take an entrepreneur's ideas and goals and put them into a tangible format that banking institutions require.
"According to the Small Business Administration (SBA), it takes the average entrepreneur 400 hours to complete a business plan."
Writing a professional business plan takes a lot of thought, time, and consideration. Handing the business plan writing off to experts, such as Wise Business Plans, is the wise thing to do.
What sets us apart is we take business plan writing a step further by offering additional services business owners can actually use. Wise Business Plans works with only the best in their respective industries. You will have confidence in knowing you are building a solid foundation for your business venture.
The Process Of Writing A Professional Business Plans
You will be assigned to a team of professional business plan writers to build your business plan. You will speak directly with a professional business plan writer who will learn about you and your business. Once your business plan is written, your financials will be completed by a finance specialist. Your plan is then sent to our design department where graphics and finishing touches are added. By using this 5-step business plan process we are able to be the most efficient and deliver a better business plan.
Professional MBA Business Plan Writers
Our MBA business plan writers are professionals with years of extensive business writing experience. All professional business plans are custom-tailored to you and your business. Each professional business plan writer will consult and provide valuable business knowledge for your business plan. Our experts understand business and will know how to present your ideas.
Already Have a Business Plan?
Then get your business plan updated by a professional. Each year business owners should look at their business plan and define new milestones. Has your business taken on a new direction, product, or service? Would you like an in-depth market analysis of your industry? Your business plan is a road map to the future success of your business. But who has the time to sit down and rewrite a business plan while running a business? We do! Let our expert plan writers update your plan today.
View Business Plan Samples for a Variety of Industries.