The demand for private pounds for fishing increase day by day
 Private ponds for fishing and pleasure are more popular than ever before, with a large percentage of consumers moving farther into rural areas and seeking to install unique water features on their property. Custom waterscape and pond consultation companies and contractors are connecting with Wise Business Plans to gain new funding options and access methods to expand future business growth through effective business planning. All Wise fish pond business plan includes custom financials and a free revision.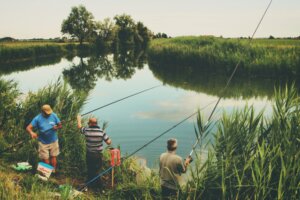 Writing a fish pond business plan with the help of MBA qualified writers
"Hiring a pond design consulting company can mean the difference in getting the pond of your dreams or settling for something that you are not ever going to be pleased with," said Joseph Ferriolo, Director of Wise Business Plans. "The same can be said of acquiring the correct fish pond business plan that fits the exact needs and desires of your company and leads to significant funding opportunities."
Wise Business Plans MBA qualified writers are hard-working professionals, with experience and business ethics to prepare the fish pond business plan that meets each client's particular needs, in a timely, efficient manner. All Wise business plans include custom financials and a free revision.
Wise helps beginners in how to start a fish pond business
"Choosing Wise Business Plans can save your business money. Our professional writers put long hours into getting it right the first time. We treat each client as the individual that they are, carefully crafting and perfecting the unique fish farming business plan that will serve their business today and guide them toward tomorrow," said Ferriolo.
Wise Business Plans, staffed with professional MBA writers, researchers, and financial experts, is a trusted partner for businesses across a broad spectrum of products and services. Our mission is to empower our clients to make the best possible business decisions, boost company performance and facilitate their funding success by laying the groundwork for strong businesses that excite, inspire and retain talented and exceptional employees.