Plumbing service business plan for
plumbing contractors and entrepreneurs
Summer thunderstorms are expected to bring heavy rain this year that can negatively affect household plumbing, raising the need for qualified plumbers in the US. Wise Business Plans is now offering plumbing service business plan and working with plumbing contractors and entrepreneurs to provide in-depth research and business futures data to help plumbing companies obtain operating and expansion capital.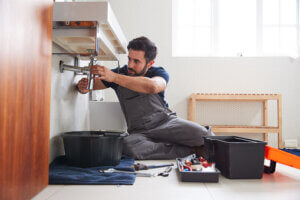 Disaster blaster plumbing services
"None of us wants to deal with a home or business plumbing problem, and getting the help you need, in a hurry, can prevent that problem from becoming an expensive plumbing disaster," said Joseph Ferriolo, Director of Wise, which provides custom-crafted plumbing supply business plan to startups and expanding companies of all sizes. "We appreciate the difficult work that plumbers do to help all of us maintain our homes and, at Wise, we offer the high-quality business plan for a plumbing company and the services that go with them, to help our plumbing clients to better meet their financial goals and maintain a profitable business."
SBA business loans
Whether business owners are just starting out, applying for a business loan, seeking funding from investors, or leasing a new location, a Wise free plumbing business plan can help clients stay the course to success.
"Our clients expect accurate, plumbing service business plan written by qualified professionals, that will assist them to a more prosperous business future because Wise Business Plans has built our reputation on doing just that,' said Ferriolo.
Wise Business Plans, staffed with professional MBA writers, researchers, and financial experts, is a trusted partner for businesses across a broad spectrum of products and services. Our mission is to empower our clients to make the best possible business decisions, boost company performance and facilitate their funding success by laying the groundwork for strong businesses that excite, inspire and retain talented and exceptional employees.