Beauty pageants have been a part of American society since the 1920's and are now considered one of the fastest-growing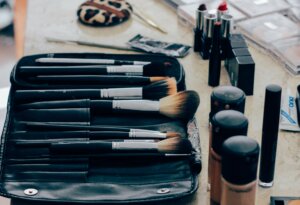 industries in the United States. Wise Business Plans is now working with pageant entrepreneurs in 2016 to analyze market trends and formulate accurate projections for future profit growth.
"What started as a pageant for beauty, today has become more of a way for talented young women and children to earn educational scholarships and increase confidence and self-esteem," said Joseph Ferriolo, Director at Wise Business Plans. "At Wise, we are now helping the professionals that do the hard work of organizing and producing pageants, by leading them to a more secure financial future through expert business planning and our new suite of service offerings."
Now, in 2016, new market research data being utilized by Wise for pageant producers is being targeted to help increase their visibility, relevance and popularity.
And whether clients are just starting out, applying for a business loan, or seeking funding from investors, each Wise Business Plans is custom written by accomplished MBA writers, researchers, and financial modelers, and designed by experts for each client's individual success.
"When pageants are treated as a wholesome extracurricular activity, they can be well worth the time and effort that parents and participants are required to invest. Wise Business Plans stands ready to invest the time and effort necessary to provide pageant managers with the very best in business plans and services for a secure financial future," said Ferriolo.
Wise Business Plans (wisebusinessplans.com), staffed with professional MBA writers, researchers and financial experts, is a trusted partner for businesses across a broad spectrum of products and services. Our mission is to empower our clients to make the best possible business decisions, boost company performance and facilitate their funding success by laying the groundwork for strong businesses that excite, inspire and retain talented and exceptional employees.