What started out years ago as a berry no bigger than the tip of a finger, is, in 2020, a big business that is growing bigger every year, and organic strawberry plant growers are leading the way with new farming methods and varieties. Wise Business Plans is partnering with organic strawberry growers to assist with future earnings numbers and business growth potential, to meet the unique requirements of the strawberry industry.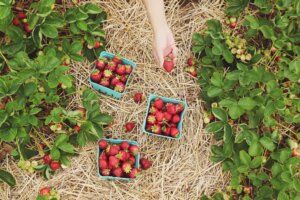 "The strawberry plant is the most popular berry in the world, and strawberry plant producers constantly strive for excellence in flavor and texture. At Wise, we understand the work that goes into such an endeavor, and we, as a company, strive to provide excellent business plans and services that meet the exacting requirements of each of our clients," said Joseph Ferriolo, Director at Wise Business Plans.
Wise Business Plans specializes in creating professional farm business plans, custom wrote by accomplished MBA writers, researchers, and financial modelers, and graphically designed by experts, whether strawberry growers are just starting out, applying for a business loan, seeking funding from investors, or updating and overhauling farm operations.
"While most people just enjoy the wonderful aroma and flavor of strawberries, Wise Business Plans is proud to work behind the scenes, giving growers the opportunity to garner a more productive and secure business future," said Ferriolo.
Strawberry Production Business Plan:
Wise Business Plans (wisebusinessplans.com), staffed with professional MBA writers, researchers, and financial experts, is a trusted partner for businesses across a broad spectrum of products and services. Our mission is to empower our clients to make the best possible business decisions, boost company performance and facilitate their funding success by laying the groundwork for strong businesses that excite, inspire and retain talented and exceptional employees.