Executive Summary
Startup or expansion summary
Financial objectives
Products or Services
Market Analysis
Market Needs
Targeted demographics
Location
Market Segmentation
Marketing objectives
Marketing strategy
Competitive analysis
Competitive advantages
Management
SWOT analysis
Keys to success
Keys to success
Milestones
Barriers to entry
Shareholder description
Business valuation
Company exit strategy
Return on investment (ROI)
Use and allocation of funds
Business multipliers
5 year proforma financial projection include:
Personnel forecast
Cash flow statement
Financial assumptions
Income statement
Financial indicators
Break-even analysis
Sensitivity analysis
Revenue forecast
Balance sheet
Every plan includes our suite of professional services:
You'll receive a document written in Microsoft Word, financials custom-built in Microsoft Excel, and a finished
plan laid out in professional graphic programs by skilled designers.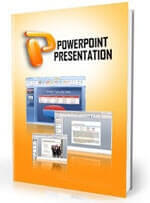 PowerPoint Presentation (Optional):
A Wise Business PowerPoint Presentation helps direct
investor attention to the points you most want to emphasize while offering an outline to streamline your
presentation to potential funding sources. Each concise, visually appealing business plan presentation for
investors is carefully written and designed to perfectly support your investor business plan.