Brand Storytelling is known by a different name, today. These days it goes by the name of Content Marketing. Many consumers have stopped falling for the traditional world of marketing. Consumers need consistently creative, relevant, and valuable content delivered on new media with the intention of explaining or enhancing the customer's beliefs or purchasing practices. Content marketing is the art of communicating on multiple levels with clients while, at the same time, confirming any potential customer's idea of how to write a brand story.
To get the most from your marketing campaign, create unique content to tell customers about your company's expertise. Customer testimonials, case studies, how to write a brand story for self-help, press releases, social media posts, prolific blogging, and more. Do your best to become a thought leader in your industry by sharing your content freely and frequently.
Contributing original content to targeted, well-defined online media and providing important educational resources will solidify your business as an expert in its field. Blogging and staying in touch with past customers are two tried and true ways to boost a company's reputation and outreach, supporting your branding efforts as it drives attention and traffic to your business, its services, and its ability to forecast critical trends.
How to write a brand story Step by Step procedure,
What is Brand Storytelling?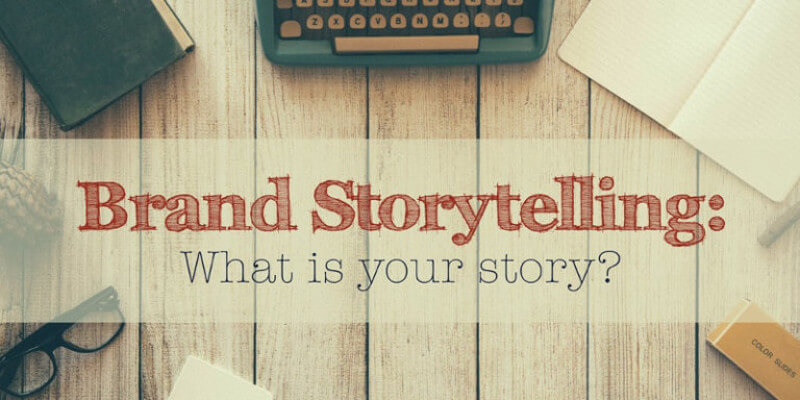 Brand storytelling is:
The reason why your company came to be
What motivates your team to wake up and come to work every day
How your product came to be
What types of customers find value in working with your brand and why
A transparent view of the people behind the company
A relationship-building tool
More subtle than you realize
A concept that underscores your entire web presence
Brand storytelling is NOT:
A long-winded, 5-paragraph essay about your company
A blog post
Something isolated
A fragmented view of your company
Something reserved for the marketing team only
Forget About Marketing
This may sound counterintuitive, but it's the key to successful marketing. Stop thinking like a marketer. Stop trying to sell your product, and instead, focus on developing human interest. Answer the question of why people should care about what your company has to say.
That means being persuasive and appealing to emotion.
Whatever you do, don't be boring. Do not let the words on your page hide the personalities behind your organization.
Share more than what you sell. Share your strengths, weaknesses, and how you arrived at where you are today. One way to do this is by participating in the storytelling ecosystem. Just as you're looking for customer testimonials and case studies, make sure to pay it forward by offering to do case studies for other companies.
Be Conversational
Conversational writing also means keeping it short. Write about what you want to say. Get it all on paper. Then cut it. And cut it again. Stop trapping yourself into the mentality that you need a minimum word count to convey information effectively.
How to write a brand story that you feel like writing — with the exception that you can't let your stories get too long and unwieldy. Too much writing on a blog post or webpage will make your readers feel distracted or lost. Say what you need to say in as few words as possible. There's no need to try to sound smart. If you build a great product, your customers and prospects will perceive your company as incredibly smart.
Craft Your Message Architecture
Brand storytelling is more subtle than what your company is saying. As we mentioned earlier, the 'how' matters just as much. Take a lesson from Pinterest's lead content strategist, Tiffani Jones Brown. She and her five-person team are responsible for the voice, tone, user interface copy, grammar conventions, and pinner education on the site.
That's right. It takes five people to get Pinterest's public-facing messaging just right. This fact may seem surprising, given that some companies have zero resources devoted to getting their messaging just right.
Unify Your On-site and Off-site Presence
Your company's story, message architecture, and brand identity should follow your team members everywhere from on-site blog posts to PR opportunities in major media channels. You need to keep your company's identity as unified and consistent as possible. As we mentioned earlier, the image you share with the world should be a genuine, authentic, and transparent view of your organization.
Key Takeaways
Human-to-human connections are the heart of marketing. Brand storytelling is a technique that can reinforce these bonds.
Stories can give your brand a powerful voice, regardless of whether you're running an enterprise organization, small business, or startup.
Storytelling is medium-agnostic. Tell your story through blog posts, customer help centers, about pages, videos, or infographics.
You need to formalize your brand story to build connections both on and off your site, especially if your company is actively building a PR strategy.
Brand Story Telling is more than what you say explicitly. It's how you communicate your message and how you connect with your target audiences.
[/vc_column_text][/vc_column][/vc_row]