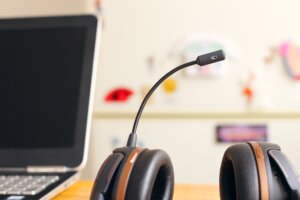 Many customers have developed expectations of their favorite businesses, and if your company isn't living up to them, you could be hurting your reputation, your brand, and your sales. You have to understand why is it important to manage customer expectations or exceeding customer expectations. Expectations aren't only based on what you deliver, they're based on what your competition can deliver, too. Learn how to stay ahead of the competition, how to meet customer needs and expectations,how to improve customer retention and strategies for customer retention.
For example, a certain company has a loyal client that has spent plenty of money on products and services that the company supplies. When the client's birthday rolls around, he gets a letter from the company wishing him a happy birthday and " We here at The Company wish you many more happy birthdays". The important client now feels like just another Joe off the street! In other words, an email that was supposed to make the client feel better about your business had the exact opposite effect. After all, when folks sign up to get emails from a business, they expect to get something out of the relationship, coupons, discounts, or special offers that are available to no one else. If you tell a restaurant your birthday, you usually get a free meal or appetizer, not an email saying "Have a great birthday".
To make sure you are keeping up with all the newest trends and online nectar that the currently flowing, here are a few tips.
Watch your competitors even closer. What are other businesses in your industry doing? If you sell burgers and everyone else is guaranteeing a half-pound of meat, that becomes the customer expectation and you'd better get with it. Are they open on the weekends? And kids eat free? You get the idea.
Think like your customer. Put yourself in the customer's shoes. When you buy products or services, what do you expect? Learn from unpleasant experiences when your own expectations aren't met, and make sure the same type of thing isn't happening at your company.
Don't be afraid to use surveys, both written and online, to find out how your customers feel. Develop systems to regularly gather feedback during and after the sales process, whether that's comment cards at checkout or when your restaurant check is delivered, or survey forms delivered with invoices.
Keep your eyes and ears open. Observing your customers, in your store or office, and online on social media is one of the best ways to know whether they're happy or not. And remember, oftentimes folks don't feel comfortable telling you face to face. Staying ahead of your competition and nipping any problems in the bud is what will keep your company in the game.