Studies show that approximately 50 percent of small business owners either do not have a business website or dislike their website. Many company owners gave answers like, "
A website is too expensive to build,
" or "I've got to have something simple if I have to maintain it."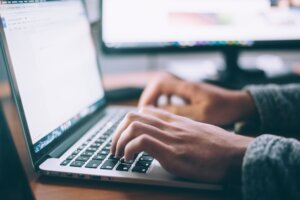 But sales today often hinge on a website. You need some sort of online presence to participate in the marketing opportunities available. While you can build a site or page within Facebook or other such sites, your best strategy will usually be having your own presence directly on the Internet.
Building a good website can be like building your dream house: You want it to stand out over the others. In business, having a website is essential, as it illustrates your marketing strategy online, and it can often obtain more exposure than conventional types of advertising. As a beginner, if you're not getting professional help, you should try some affordable websites for small business builders with easy features before doing something more complicated. With very little hassle you can build your own niche in just a few minutes.
WordPress offers free blog hosting,
but for a few dollars per year, you can get an affordable websites for small businesses custom domain name of your own. Most services that are free have a subdomain structure, as does the free WordPress option, with URLs that look like
yoursite.wordpress.com
. Most web hosts offer one-click WordPress installs and free domains making it very easy. And if you want to run eCommerce, there are plenty of tools for doing so within WordPress.
Microsoft offers Office 365 as a small business suite and part of it includes building a low-cost business website via SharePoint. Free trial, then a small fee/user/month.
Yahoo.com has a robust low-cost business website offering that starts at a very small price when you purchase a year at once.
Network Solutions, one of the leading domain registrars, offers a low-cost website builder tool. Their offering comes with a free domain name and plans start at next to nothing. They also offer online marketing, logo design, email hosting, and other important services for small businesses.
Homestead.com provides a low-cost website builder. 30-day free trial, then $7.99/mo. You can add a Paypal shopping cart, too.
When you build your own website, you'll have to invest a few hours of your own time to understand how the templates and galleries and tools work. After you do, head to Google and register your site within Google Places, "Claim Your Business Listing." Even the simplest of sites can bring you traffic and business if they are found by local surfers. Also, look for options at these site builders to enable your site for mobile users. If you make your site load faster and simpler on a mobile device, you'll be ahead of your competition.
And remember: Wise is here to help! We offer completely customized, easy-to-use, and update websites and web graphic design services that fit into any budget.