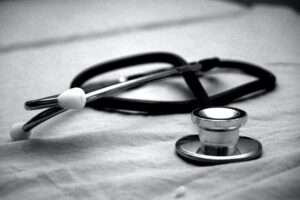 The home healthcare providers business sector is a growing industry, due in part to the fact that, as older Americans find ways to stay healthier, they are more capable of remaining in their homes with a limited amount of daily assistance. Wise Business Plans is now offering home healthcare agencies and entrepreneurs an effective home health care business plan that improve earnings and keep profits steady through the ups and downs of a business that can fluctuate from year to year.
"Running any healthcare business can be fast-paced, challenging, and full of responsibility, which can be stressful," said Joseph Ferriolo, Director of Wise Business Plans. "We can take away some of that stress by providing professional guidance and business planning to help their business venture succeed and grow."
How to Write a Business Plan in Healthcare?
Wise Business Plans can help any home healthcare company owners and entrepreneurs get the funding and business direction needed, and define company business goals with a high quality, home health care business plan, written by professional MBA qualified writers. All Wise Business Plans include a market analysis summary that will help the business owner and investors, alike, understand the demographics of the community the client is serving.
Business Plan For A Home Health Care Agency:
"Home health care agencies really play an important role in the communities that they serve by enabling their clients to live at home, in safety and comfort. We're dedicated to providing our healthcare clients with the very best in Business Plan For A Home Health Care Agency and services, prepared individually to meet all their business planning needs," said Ferriolo.
Wise Business Plans (www.wisebusinessplans.com), staffed with professional MBA writers, researchers, and financial experts, is a trusted partner for businesses across a broad spectrum of products and services. Our mission is to empower our clients to make the best possible business decisions, boost company performance and facilitate their funding success by laying the groundwork for strong businesses that excite, inspire and retain talented and exceptional employees.