The home healthcare business sector is now a fast-growing industry, with seniors reportedly looking for a way to stay social and also to stay in their homes as long as practical. Long-time business planning leader Wise Business Plans is offering home healthcare companies to how to start a home health care business and other entrepreneurs assistance in gaining the market perspective and financial numbers needed to secure startup, business sustainability, and expansion funding, as well as regional consumer information to better guide future expansion options.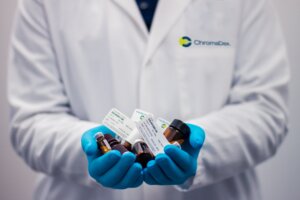 "Owning or operating any business can be challenging and fast-paced, but a business that involves caring for the individual needs of people can also be stressful," said Joseph Ferriolo, Director at Wise Business Plans." We can take away some of that stress by providing professional guidance and business planning to help home healthcare business ventures succeed and grow." added Ferriolo.
Wise Business Plans can help home healthcare company owners on how to start a home health care business and entrepreneurs get the funding and business direction needed, and define company business goals with a high quality, individual business plan, written by professional MBA qualified writers. All Wise Business Plans include a market analysis summary that will help the business owner and investors, alike, understand the demographics of the community the client is serving.
"It takes hard work and dedication to properly care for our nation's homebound and elderly, ensuring that they can continue living in their homes safely. Wise Business Plans is dedicated to this hard work by providing our clients with the very best in business plans and services, prepared individually to ethically meet all their business planning needs," said Ferriolo.
Wise Business Plans (www.wisebusinessplans.com), staffed with professional MBA writers, researchers, and financial experts, is a trusted partner for businesses across a broad spectrum of products and services. Our mission is to empower our clients to make the best possible business decisions, boost company performance and facilitate their funding success by laying the groundwork for strong businesses that excite, inspire and retain talented and exceptional employees.