Americans are increasing the use of herbs and spices in meal planning and preparation, not only to enhance flavors and textures but to enhance those flavors and textures without the use of added salt, fats, and sugars. Wise Business Plans, a long-time leader in the business planning industry, is now offering a concept about how to start a spice business for seasoning company-owned distributors, and entrepreneurs the high-quality business plans, services that lead to improved customer recognition and customer retention, and more stable and financially secure business life.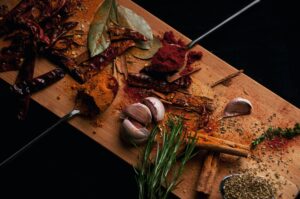 "Herbs and spices have long been a kitchen helper to all of us who enjoy cooking, but scientists continue to discover new health benefits to adding these spicy, fragrant ingredients to our diet", said Joseph Ferriolo, Director of Wise Business Plans. "Cookie-cutter business plans are much like unseasoned food, bland and unoriginal. At Wise, we craft a unique herbs and spice business plan to meet the specific needs of each client, working one-on-one with that client to ensure all ideas and goals important to that client are incorporated."
How to start a spice business:
Wise Business Plans specializes in helping businesses and companies present a winning plan to raise capital, define specific business goals, and guide owners in meeting market demands, including the tools needed to manage a thriving business. When working with Wise Business Plans, clients do not have the stress of worrying about the complexities of business plan writing. The Wise team of expert writers will take an entrepreneur's ideas and goals and put them into a tangible format that banking institutions require.
"Guiding your business to garner increased market share and earnings means a higher level of business sustainability, satisfaction and success. The Wise Business Plans team works diligently to help clients achieve the highest level of success possible," said Ferriolo.

Wise Business Plans
 (
www.wisebusinessplans.com
), staffed with professional MBA writers, researchers, and financial experts, is a trusted partner for businesses across a broad spectrum of products and services. Our mission is to empower our clients to make the best possible business decisions, boost company performance and facilitate their funding success by laying the groundwork for strong businesses that excite, inspire and retain talented and exceptional employees.