Due to the broadening popularity of fruits and vegetables in the 2021 fresh food arena, we have begun working with greengrocers to research new data technologies and offer an innovative small grocery store business plan to assist and guide greengrocers and fruit and vegetable stand owners and entrepreneurs to more lucrative and sustained earnings.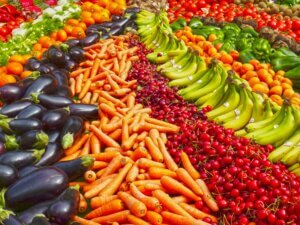 Independent grocery store owners and Rural grocers are hoping to take advantage of customer preferences by stocking up on local fresh foods and other unique products that stand to distinguish the small business owners from big corporate stores.
Long-time business planning industry leader, Wise Business Plans, is offering these rural grocers the professionally designed grocery store business plan and services that are needed to sustain and grow a thriving business in a competitive market.
"Fruits and vegetables are a part of our nutritional life force, and their value for keeping a healthy body and mind must not be underestimated," stated Joseph Ferriolo, Director at WBP."The right small grocery store business plan also should never be underestimated, as it can mean the difference between a mediocre or a highly successful business."
How to Start a Grocery Store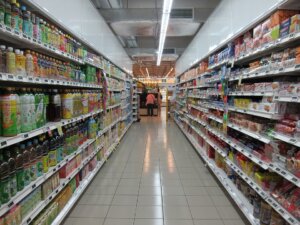 "In order to compete with large franchise stores, it is important for independent store owners to have accurate market data that lays out a clear path for long-term success," said Joseph Ferriolo, Director of Wise Business Plans. "The competition is staggering and it takes constant vigilance and planning to stay ahead of the crowd."
Check out these simple steps guide to start your grocery store business 
Grocery store owners offer a wider range of choices than ever before when it comes to fresh fruits and vegetables, limited only by your tastes. At Wise, we work closely with greengrocer owners and distributors, to ensure that the resulting small grocery store business plan is the correct one to meet that particular client's ideas and company needs," said Ferriolo.
Small Grocery Store Business Plan
Wise Business Plans can help define the business goals of independent grocers, rural grocers and assist clients to present a winning grocery store business plan to raise capital and meet specific market demands, including the tools needed to manage a thriving business. Wise Business Plans offers grocers one-of-a-kind, carefully created a business plan for a grocery store, custom-crafted by MBA-qualified writers and graphic designers, and always offered at an affordable price.
Wise Business Plans, staffed with professional MBA writers, researchers, and financial experts, is a trusted partner for companies across a broad spectrum of products and services. Our mission is to empower our clients to make the best possible company decisions, boost company performance and facilitate their funding success by laying the groundwork for strong businesses that excite, inspire and retain talented and exceptional employees.