Due to the broadening popularity of fruits and vegetables in the 2021 fresh food arena, we have begun working with greengrocers to research new data technologies and offer innovative grocery store business plans to assist and guide greengrocers and fruit and vegetable stand owners and entrepreneurs to more lucrative and sustained earnings.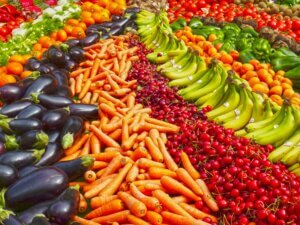 "Fruits and vegetables are a part of our nutritional life force, and their value for keeping a healthy body and mind must not be underestimated," stated Joseph Ferriolo, Director at WBP."The right business plan also should never be underestimated, as it can mean the difference between a mediocre or a highly successful business."
WBP specializes in offering professional grocery business plans, custom-written by accomplished MBA writers, with professional financial planning at an affordable price.
"Grocery store owners offer a wider range of choices than ever before when it comes to fresh fruits and vegetables, limited only by your tastes. At Wise, we work closely with greengrocer owners and distributors, to ensure that the resulting business plan is the correct one to meet that particular client's ideas and company needs," said Ferriolo.
Wise Business Plans, staffed with professional MBA writers, researchers, and financial experts, is a trusted partner for companies across a broad spectrum of products and services. Our mission is to empower our clients to make the best possible company decisions, boost company performance and facilitate their funding success by laying the groundwork for strong businesses that excite, inspire and retain talented and exceptional employees.