With projections for strong future growth and a market value estimated in the billions, gluten-free product products are currently a hot topic with both consumers and grocers, making this a market worthy of attention. Wise Business Plans, a leader in the global business planning industry, is offering gluten-free product bakers, distributors and entrepreneurs the sector data and regional consumer preference information that can lead to greater earnings and future business progression.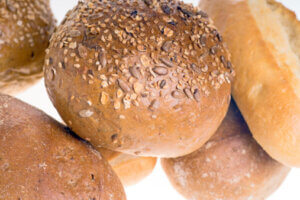 "For most of us, eating wholesome foods made with gluten flour is not a problem, but for those people, especially children, who cannot tolerate wheat or gluten, it can feel as though they are being punished by having to give up the tasty snacks that others can take pleasure in,"said Joseph Ferriolo, Director of Wise Business Plans. "We are happy to support companies and entrepreneurs who give the public the options they need to stay healthy and better enjoy life."
All Wise Business Plans are custom tailored to each company's unique business requirements, by professional business plan writers who consult with the client and provide valuable knowledge on how best to present ideas and meet the needs of the client. Each plan includes professional and personal financial planning, and each has an option for a free rewrite, ensuring that it is absolutely correct.
"At Wise, we understand that consumers and businesses alike have specific needs and requirements. It is our goal to lead all of our clients toward a business future that is both stable and profitable," said Ferriolo.
Wise Business Plans (wisebusinessplans.com), staffed with professional MBA writers, researchers and financial experts, is a trusted partner for businesses across a broad spectrum of products and services. Our mission is to empower our clients to make the best possible business decisions, boost company performance and facilitate their funding success by laying the groundwork for strong businesses that excite, inspire and retain talented and exceptional employees.