Even if your business has been steady and successful for years, there may come a time when you decide to reach out to more people. Or, in some cases, you may have saturated your current market and need to find ways to get new customers.
Expanding your target market could be the key, but figuring out how to do it is the tough part.
How to Start Doing Market Research
Once you've decided it's time to, the first thing you should do is research. Find out what additional groups of people might benefit from your product or service.
Brainstorm ways to serve those groups. Can you tweak your product to fit the needs of another sector? In what new ways can your product be used?
This will help you figure out new marketing strategies as well as opening up new channels and segments to direct your efforts toward.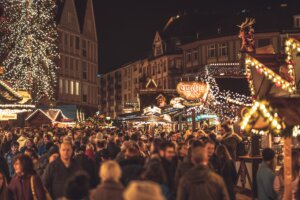 Test the Results to Check the Integrity
Once you've decided on the demographics of potential markets, do some tests.
Run some smaller ad campaigns focused on the new, potential markets and see how those consumers react.
Testing is the best way to see if a certain group's business is worth pursuing.
If a market is favorable, concentrate on advertising to them for a time, until you build up that emerging part of your customer base.
Know your Numbers
Before you completely jump, in develop a strategy. Know your numbers. What do you want to put in, and what do you expect to get out?
What are the buying habits of your potential new market?
Having a plan can help you make careful decisions and prepare for bumps in the road.